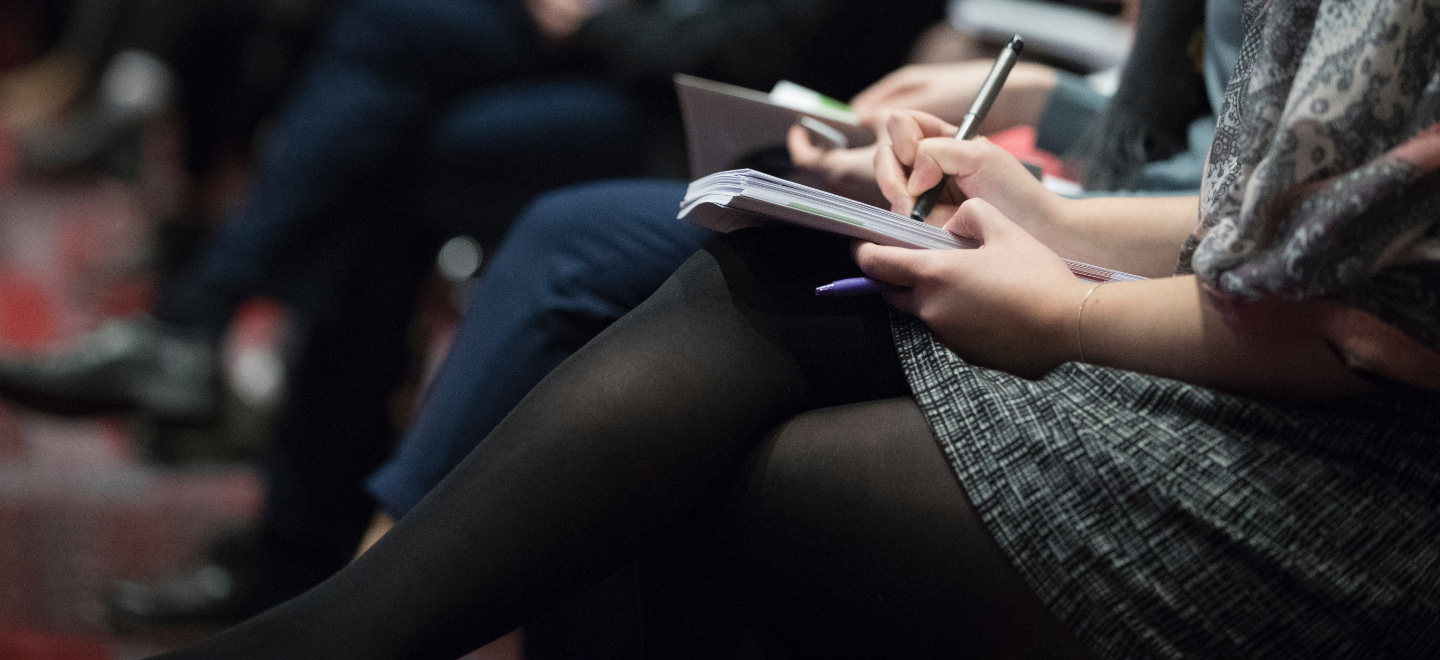 2020 SCMP Leadership Residency
Everything our candidates have worked towards has led them here. The 2020 SCMP Leadership Residency™ is an intensive four days that allows candidates to build upon the knowledge and skills they gained throughout their SCMP Designation Program, and prepares them for the SCMP National Exam™.
Eligible candidates will take their education to a higher, more insightful level, immersing themselves in cutting-edge topics and advanced learning in areas such as strategy, leadership, advanced analytics, design theories and the latest technological trends. They will be challenged to think innovatively, act in a way that represents an SCMP, and set the standards of excellence that others follow.
EVENT REGISTRATION
The schedule includes
Our approach is unique. During the Leadership Residency, candidates learn together, they grow together, and they reach the pinnacle of supply chain together. It's an immersive, inclusive experience that fosters the sense of community that is so integral to our industry and our candidates' place within it.
Final Examination
The SCMP National Exam is the last step in attaining the SCMP Designation.
The online examination tests candidates' ability to apply the knowledge that is presented in the SCMP Designation Program and the skills gained through their practical experience.
The examination is a written case study response:
The outline contains background information such as the economic, political and social conditions existing in the business environment. This allows candidates to develop an understanding of the context, demonstrate critical thinking and exhibit strategic planning competency.
Registration for the SCMP Designation Program's Final Exam
Candidates must register for the exam separately. You may pre-register before completing SCMP Leadership Residency, however, only those who have completed SCMP Leadership Residency can write the final examination.
If you have any questions about your eligibility for SCMP Leadership Residency or the final examination, please contact your local Supply Chain Canada Institute Office.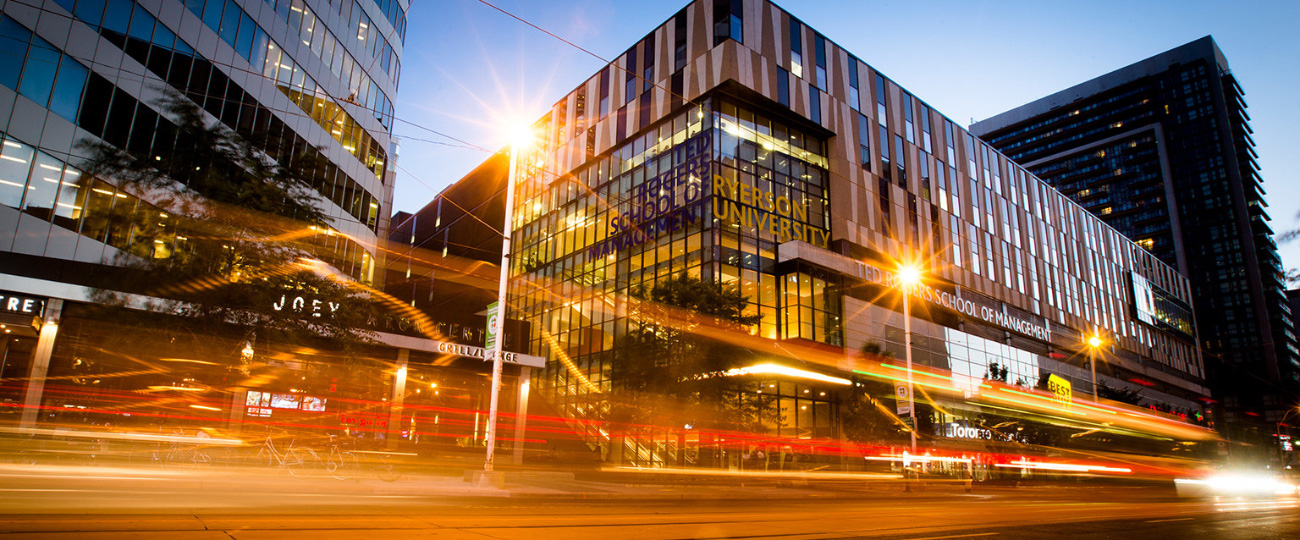 Ted Rogers School of Management
55 Dundas St. West • Toronto, ON, M5G 2C3
Laptops are strongly recommended for the SCMP Leadership Residency program as all material and 'handouts' are digital.
Event Dates
Start
Sunday May 3, 2020
Registration: 12:00 - 1:00 PM.
Program Start Time: 1:00 PM.
End
Wednesday May 6, 2020 – 4:00 PM.
EVENT REGISTRATION
Accommodation & Travel
Supply Chain Canada has arranged for discounted room blocks for SCMP Leadership Residency participants at Chelsea Hotel Toronto. Each participant is responsible for booking and paying for their own accommodations. Please find below details on the hotel and links to the property and booking accommodations.
Hotel
Chelsea Hotel Toronto
33 Gerrard St. W.
Toronto, ON, M5G 1Z4
Details and Special Pricing Coming Soon
Airport Transportation
Pearson International Airport
There are taxi and limo services available to you when exiting the airport in Toronto. The average taxi cost from the airport to the hotel is $60-80 CAD.
UP Express: The Up Express is the train service that will take you from the airport to downtown Toronto's Union Station in 25 minutes. Please click here for more details, train times, and fares.