IMPORTANT CHANGE
The continued uncertainty and risks associated with the widespread COVID-19 have led us to amend our SCMP Leadership Residency. After careful consideration, we have decided to continue with last year's format to a fully virtual one that will deliver our exceptional faculty and curriculum directly to our candidates.
2021 SCMP Leadership Residency
The 2021 SCMP Leadership Residency™ is an intensive four days that allows candidates to build upon the knowledge and skills they gained throughout their SCMP Designation Program and prepares them for the SCMP National Exam™.
Eligible candidates will take their education to a higher, more insightful level, immersing themselves in cutting-edge topics and advanced learning in areas such as data analytics, strategic planning and strategic foresight, design thinking, technology, outsourcing, supply disruption, as well as a prep session for the Exam. They will be challenged to think innovatively, act in a way that represents an SCMP, and set the standards of excellence that others follow. Everything our candidates have worked towards has led them here.
The schedule includes
We are creating the future leaders of supply chain who will prove integral to our industry and community in the coming years. As such, our approach is unique. In its virtual format, Leadership Residency becomes a far-reaching, inclusive experience that is easily accessible by all. As our candidates learn and grow, they reach the pinnacle of supply chain together.
Agenda
The topics covered will ensure our SCMPs™ are prepared to handle the expectations and demands associated with the designation. Each day will feature four sessions focusing participants on cutting-edge topics that expand their thinking as the emerging leaders in our profession. Candidates and current SCMP holders are entitled to full days' experiences, or to choose a customized Residency!
Please note that all times indicated are in EST.
Coming Soon
1:00 - 4:30 PM
Plenary Session #1
Topic
Final Exam Preparation
Speaker
Dan Georgescu, Global SC Consultants and Robert Greene
9:30 AM - 12:30 PM
Plenary Session #2
Topic
Supply Disruption Management: Anticipating, Diagnosing, and Recovering
Speaker
Dr. M. Johnny Rungtusanatham, Canada Research Chair in Supply Chain Management, Operations Management, and Information Systems, Schulich School of Business, York University
1:30 PM - 4:30 PM
Plenary Session #3
Topic
Design Thinking
Speaker
Helen Kerr, Professor, Graduate Studies, OCADU
5:00 PM - 5:30 PM
Network With The Experts – Breakout Sessions (Choose 1)
Topic A
Embracing Conflict in Integrated Business Planning (IBP)
Speaker
Jonathon Karelse, CEO, NorthFind Management
Topic B
Inventory Management in Practice
Speaker
Danny Bloem, Senior Consultant, Slimstock
Topic C
Supplier Management as a Driver of Resilience
Speaker
Denis Sanchez, VP of Operational Excellence, Cognibox
9:30 AM - 12:30 PM
Plenary Session #4
Topic
Supply Chain Analytics
Speaker
Dr. Yossiri Adulyasak, Canada Research Chair in Supply Chain Analytic, Department of Logistics and Operations Management, HEC
1:30 PM - 4:30 PM
Plenary Session #5
Topic
Strategic Foresight
Speaker
Helen Kerr, Professor, Graduate Studies, OCADU
9:30 AM - 11:30 PM
Plenary Session #6
Topic
Supply Chain Digital Transformations
Speaker
Gerardo Amaya
11:30 PM - 12:30 PM
Plenary Session #7
Topic
Outsourcing
Speakers
Lorri Rowlandson, Senior Vice President, Strategy and Innovation, BGIS
1:30 PM - 4:30 PM
Plenary Session #8
Topic
From Strategy Roadmap to Strategy Execution
Speaker
Alex Boussetta, McGill Executive Institute and McGill Desautels Faculty of Management.
Faculty
Our distinguished cohort of faculty have accumulated decades of experience within the industry's various specialisations and bring with them proven insight and unique expertise. With them, our SCMPs will have all the resources available to reach the pinnacle of supply chain.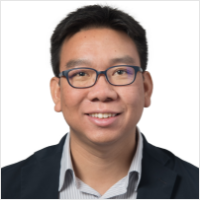 Yossiri Adulyasak
Canada Research Chair, Supply Chain Analytics, HEC
Yossiri Adulyasak is the Canada Research Chairholder in Supply Chain Analytics and an assistant professor at HEC Montréal. Prior to joining HEC, he was a postdoctoral associate at MIT and, subsequently, a data scientist at JDA where he developed several data-driven supply chain initiatives. His research has been published in top-tier journals and conferences in operations research (OR), machine learning (ML) and artificial intelligence (AI). He is also a co-inventor of four patent applications in retail and supply chain analytics and has been awarded several prizes from academic and industrial organizations during his tenure. He is actively collaborating with several large Canadian companies as a consultant and researcher.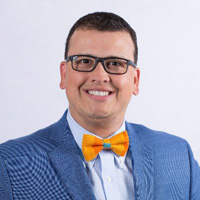 Gerardo Amaya
Executive Digital Advisor, Microsoft
Gerardo's main area of focus is helping customers maximise the value of adopting digital technologies in the shortest time. Gerardo does this through focusing on three main areas: Accelerate Innovation of Digital Products/Services, Operationalize Cloud Foundational Components (Identity, Security & Network) and turn data into insights and automated decisions (AI).
Gerardo has recently enabled these capabilities across many industries in North America, including (but not limited to), Automotive, Manufacturing, FinTech, Financial Services, Mining, and Systems Integrators too name a few. Prior to this, Gerardo focused on the enablement of emerging technologies such as Enterprise Blockchain and Responsible AI for Business. He has successfully migrated complete Data Centres to Azure and accelerated Mergers & Acquisitions by migrating entire technology footprints into public cloud in record time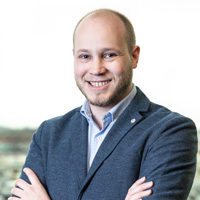 Danny Bloem
Senior Consultant, Slimstock
As a supply chain expert and senior consultant at Slimstock, Danny Bloem has over 10+ years of experience implementing supply chain solutions. He has helped over 30 companies optimize their supply chains in his career while keeping a delicate balance between people, processes, and results.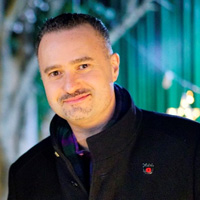 Alex Boussetta
Professor, McGill Executive Institute
Alex Boussetta has over 27 years of supply chain and quality experience, including consulting in Operational Excellence. Prior to consulting, Alex Boussetta was Manager of the Six Sigma Competency Center at Bombardier Aerospace, Corporate Director of Lean at MAAX and Director, Global Supply Chain and Devices Quality at Blackberry. Alex has a Masters in Engineering Project Management, is a Certified Lean Six Sigma Master Black Belt from Bombardier, and is as well a Lean Sensei (Master Coach and trainer). He is a Project Management Professional (PMP), a Certified Agile SCRUM Master (SMC) and an Environmental Professional (EP).
Alex Boussetta is currently teaching at the McGill Executive Institute and McGill Desautels Faculty of Management in programs related to Lean Six Sigma, Strategy deployment, Supply Chain Quality and Operational Excellence.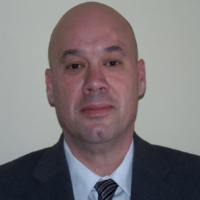 Dan Georgescu
Consultant, GlobalSC Consultants
Mr. Dan Georgescu is a well-known operations and supply chain management subject matter expert specializing in supplier development.
He graduated with the MBA Gold Medal for Academic Excellence in 2006, holds a Master of Science Degree in Engineering, is a certified Six Sigma Black Belt, and a Professional Engineer.
Dan works for Ford Motor Company - Global Purchasing and is member of the faculty at York University Schulich MBA and MSCM Programs and Wilfrid Laurier University Lazaridis BBA and MBA programs. He currently serves as the Chair of SCMA Instructors Development Education Committee and teaches multiple courses and workshops in the SMT and SCMP designation program at SCMA. Dan is also a member of the Mechanical and Electro-Mechanical Engineering Program Advisory Committee at Sheridan College. He published "Making supply chain design the rational differentiating characteristic of the OEMs" International Journal of Production Research and his research interest is in Knowledge Propagation in the Value Chain.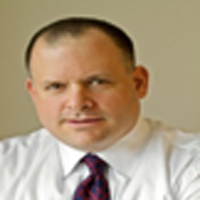 Robert Greene
Instructor, Supply Chain Canada, Ontario Institute
Professor Robert Greene is a tenured college business professor who has taught for colleges and universities in Canada and in the People's Republic of China. Robert also provides consulting services in operations management support and solutions and soft skill management workshops for domestic and international firms. He holds a Bachelor of Commerce Degree from Ryerson University and a Master of Business Administration (MBA) Degree from the University of Calgary. Having had the great fortune of travelling and working abroad, Professor Greene has enjoyed working with organizations across Canada and in the People's Republic of China.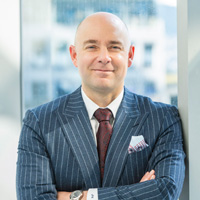 Jonathon Karelse
CEO, NorthFind Management.
Jonathon Karelse is the CEO of NorthFind Management, and is a global leader in demand planning, operations, predictive analytics and IBP. He combines extensive experience with the latest best practices to improve supply chain operations, optimally leveraging people, processes and tools. Jonathon is leading the conversation that Behavioral Economics represents the next big idea for planning in most companies. He believes that by understanding the causes of biases and heuristics in planning, organizations can make rapid improvements in real-world performance.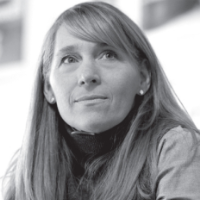 Helen Kerr
Professor, Graduate Studies, OCADU.
For over 25 years, environmental scientist and industrial designer Helen Kerr has been an internationally recognized leader in design, foresight, strategy, and innovation. Helen is passionate about evidenced-based research and human-centered systemic analysis. Her studio uses integrated information gathering techniques, including ethnographic study and experience prototyping and, through intensive synthesis, delivers critical innovation breakthroughs in both the public and private sector.
Helen is also a professor in the Strategic Foresight and Innovation Graduate Program at OCAD University and has lectured at the University of Toronto's Rotman School of Business and Harvard University. Helen has been an advisor on design strategy and innovation for the city of Toronto as well as for the provincial and federal governments and has served as a juror on numerous design competitions.
In 2014 Helen was the feature of a CBC Documentary entitled "Great Minds of Design". Accomplishments include the 2007 Business Week IDEA Gold Medal for Design Strategy; the 2006 Nightingale Award from the Center for Health Design; Helen has been recognized as one of 100 Globally Significant Designers and in 2008, was recognized as one of Canada's 10 most innovative designers. Helen appears on television and radio as design thinker and critic. In June 2015, Helen was named a member of the Royal Canadian Academy of the Arts.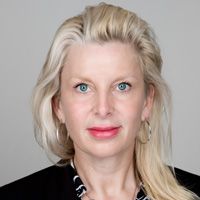 Lorri Rowlandson
Senior Vice President, Strategy and Innovation, BGIS
Lorri Rowlandson is Senior Vice President, Strategy and Innovation at BGIS. She works globally with clients and BGIS team members to identify and implement high value real estate solutions. She is an advisor to C-Suite real estate executives, consulting on a wide variety of topics to define and drive best outcome for clients. Prior to joining BGIS, Lorri was a senior consultant at one of Canada's most respected public private partnership and real estate consulting firms and has previously worked at both a prominent north American financial institution and global technology company. Lorri has degrees and accreditations from several universities and associations, including University of Tennessee, and Harvard University, as well as a Masters in Corporate Real Estate and an Accredited Outsourcing Practitioner.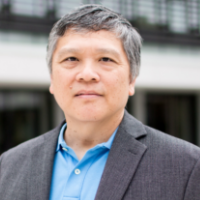 Dr. M. Johnny Rungtusanatham, Ph.D
Canada Research Chair in Supply Chain Management, Operations Management and Information Systems, Schulich School of Business, York University
M. Rungtusanatham is Canada Research Chair in Supply Chain Management at the Schulich School of Business, York University; a 2017 Fellow inductee of the Decision Sciences Institute; a 2015 Dennis E. Grawoig Distinguished Service Award also from the Decision Sciences Institute. He is considered as one of the top-50 authors of research in supply chain management, according to Supply Chain Management: An International Journal (in 2019), and a top "individual researchers with greatest overall contribution to the field of Operations Management," according to International Journal of Production Research (in 2015). His research is supported by grants totaling more than US$295,000 and CAD$1,400,000, with his 50+ publications related to quality management, mass customization, and supply chain disruptions and relationships having appeared in top academic and business journals. His current research focuses on supply chain disruptions – their attributes, triggering events, performance consequences, and mitigation. Rungtusanatham has also co-authored two introductory operations management textbooks and five teaching cases. He has received teaching excellence recognition and awards from four different academic institutions worldwide. He is past President of the Decision Sciences Institute and previously served as its Interim Executive Director.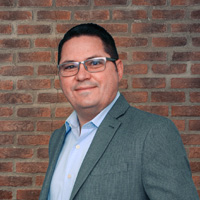 Denis Sanchez
VP of Operational Excellence, Cognibox
Cognibox's Vice President of Operational Excellence since 2019, Denis has designed and implemented pre-qualification programs for large organizations in very diverse industries ranging from construction materials and mining to automotive, chemicals and energy. Over the past 17 years, the programs that he has implemented have supported risk reduction strategies for over a thousand manufacturing facilities throughout Canada, the United States, Central and South America. Denis holds two Master degrees, including a MSc in Procurement, Logistics and Supply Chain Management and is a chartered member of CIPS, the world's largest professional body serving procurement and supply.
Sponsors
To learn more about each of our sponsors, click below.
LEARN MORE
Final Examination
The SCMP National Exam is the last step in attaining the SCMP Designation.
The online examination tests candidates' ability to apply the knowledge that is presented in the SCMP Designation Program and the skills gained through their practical experience.
The examination is a written case study response:
The outline contains background information such as the economic, political and social conditions existing in the business environment. This allows candidates to develop an understanding of the context, demonstrate critical thinking and exhibit strategic planning competency.
EXAM DATE: Saturday, June 19
REGISTRATION FOR THE SCMP DESIGNATION PROGRAM'S FINAL EXAM
Candidates must register for the exam separately. You may pre-register before completing SCMP Leadership Residency, however, only those who have completed SCMP Leadership Residency can write the final examination.
If you have any questions about your eligibility for SCMP Leadership Residency or the final examination, please contact your local Supply Chain Canada Institute Office.