Fellow Supply Chain Management Professional
The Highest Recognition of Supply Chain Leadership
Fellow Supply Chain Management Professional™ (FSCMP™), or "Fellow", is an individual who is awarded the honourary designation by Supply Chain Canada for conspicuous service to the industry, profession and community at large. The accolade is reserved for executives whose careers have demonstrated visionary leadership, innovation and excellence in supply chain management.
The FSCMP is based on the most rigorous selection standards and is not awarded every year. Since 1919, only 60 recipients have received the designation. As Canada's highest award in supply chain leadership, and the most exclusive, the FSCMP represents the pinnacle of achievement in our industry.
A Fellow is Canada at its finest.
2023 FELLOW NOMINATIONS ARE NOW CLOSED
Nominate an individual with visionary leadership, innovation and excellence in supply chain management.
Have your say. Nominate an individual you feel deserves the FSCMP; Canada's highest and most exclusive award in supply chain leadership. This is the pinnacle of achievement in our industry.
2021 Inductees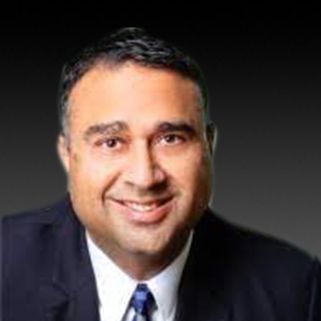 Mr. Gurj Parmar, FSCMP
Chief Supply Chain Officer at BC Hydro
Gurj is a strong manager and leader with over 30 years of experience in the areas of audit, risk, finance and business restructuring. He excels in risk analysis and strategic planning and thrives in working in challenging situations. He values teamwork, building relationships and communicating effectively.
Gurj manages a large operational group that includes material management, logistics and fleet management and continues to learn the business side of these complex operations. Gurj's role as Chief Supply Chain Officer has him overseeing BC Hydro's Materials Management, Fleet Services and Centralized Procurement. Under a supply chain structure, Gurj is responsible for approximately 500 staff, $180M of inventory, 3,500 vehicles and $2B of annual capital procurement. Gurj is also managing an SAP Supply Chain Applications project which is was implemented in August 2020 and is currently in the sustainment phase.
Gurj joined BC Hydro in 2001 and his prior roles have included Director of Audit Services, Chief Risk Officer, Director of Finance (Generation), Acting Director of Project Delivery (Generation) and Executive Director, Finance & Supply Chain (T&D). Prior to joining BC Hydro, Gurj gained over 10 years of experience in the areas of accounting, auditing, mergers & acquisitions, statutory reporting and business restructuring in the services industry.
Gurj is a Certified Public Accountant (CPA) with a license in Washington State. He has an undergraduate degree in Accounting and Finance from Simon Fraser University and holds a Certificate in Risk Management Assurance with the Institute of Internal Auditors of BC.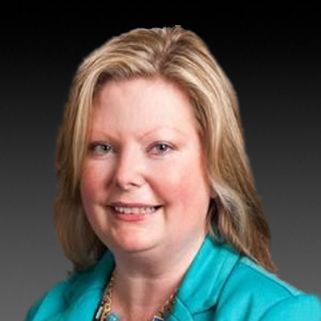 Ms. Lani Lindsay, CSCMP, FSCMP
Vice-President of Omni Supply Chain - Sourcing, Imports & Replenishment, Walmart Canada
Lani Lindsay has over 20 years experience in Logistics, Information Technology and Supply Chain. She is the Vice-President of Supply Chain and Replenishment at Walmart, accountable for the flow of goods of all merchandise in store and online. She is passionate about leading organizational change and developing high performance teams. She is a graduate of Harvard Business School and completed the Masters program in Supply Chain and Logistics at the Schulich School of Business. Lani serves as Vice-Chair on the Supply Chain Management Association Ontario. She is actively involved in the community and served on the PC Children's Charity Board as well as Chair for Breakfast for Learning. Lani is a proud mom to her 18-year-old daughter, Sarah, and has been happily married for 23 years to Glen.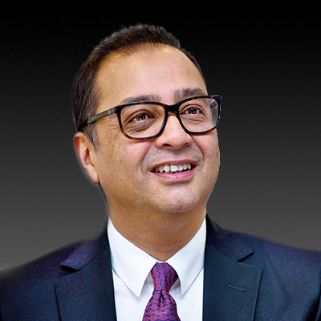 Mr. Hanif (Chiko) Nanji, FSCMP
Group CEO of Metro Supply Chain Group Inc.
Highly entrepreneurial, Chiko is focused on advancing Metro Supply Chain's position as the leading end-to-end supply chain solutions partner for some of the world's fastest growing and biggest brands. Under 40 years of his vision, Metro Supply Chain has grown from a single warehouse operation into an international business with more than 70 sites and 6,000 associates, offering everything from strategic direction to e-commerce fulfillment to last mile delivery to post-production packaging. He is also Chairman of LDC Logistics Development Corporation, a foremost real estate, development, and investment company.
A lifetime patron of and participant in Canadian defence and R&D initiatives, Chiko was appointed Honorary Colonel of the Canadian Army Intelligence Regiment in 2019. He is also a Board Director of the St. John Ambulance Federal District Council and a Board Member of the Conference of Defence Associations Institute (CDA Institute). Chiko is the recipient of the Queen Elizabeth II Diamond Jubilee Medal and a Provincial Commendation from the Order of St. John and has been appointed the Chevalier of the Order of St. George.
Past Recipients of the Fellow Designation
In Good Company
Name
Designation
Province
Year
Video
Gurj Parmar
FSCMP
British Columbia
2021
Lani Lindsay
CSCMP, FSCMP
Ontario
2021
Hanif (Chiko) Nanji
FSCMP
Ontario
2021
David White
FSCMP
Manitoba
2020
John D. Salt
FSCMP
Ontario
2020
Madeleine Paquin
FSCMP
Quebec
2019
Robert Wiebe
FSCMP
Ontario
2019
Patrick Etokudo
SCMP, FSCMP
Alberta
2018
Geoff Frodsham
FSCMP
Manitoba
2018
Douglas Harrison
FSCMP
Ontario
2018
LouAnn Birkett
CSCMP, FSCMP
Ontario
2017
Glenn Gray
SCMP, FSCMP
Manitoba
2017
Larry Berglund
SCMP, FSCMP
British Columbia
2016
Peter Buscemi
SCMP, FSCMP
Manitoba
2015
Martin Montanti
SCMP, FSCMP
Manitoba
2014
Ralph J. Sanders
SCMP, FSCMP
Saskatchewan
2013
Allan Amundsen
SCMP, FSCMP
Manitoba
2012
Edy Wong
 FSCMP
Alberta
2012
Al Garlinski
FSCMP
Manitoba
2011
Tim O'Brien
SCMP, FSCMP
British Columbia
2010
Jean Pierre Ménard
SCMP, FPGCA
Quebec
2009
Jacques Vallerand
FPGCA
Quebec
2008
W. Ray Nixdorf
SCMP, FSCMP
Manitoba
2005
Pierre Blouin
FSCMP
Ontario
2004
Mike Fawcett
FSCMP
Alberta
2003
Christian Lemire
SCMP,FPGCA, FCAQ
Quebec
2002
Terry Cavanagh
FSCMP
Ontario
2001
Jean Nollet
FPGCA
Quebec
2001
Sheila M. Finn
FSCMP
Ontario
2000
Donald G. Neilson
SCMP, FSCMP, FAIPMAC
Alberta
2000
Allan J. Wrubell
FSCMP
Alberta
1999
Alexander (Sandy) Adam
FSCMP
Ontario
1998
J.B. Trahan
SCMP, FSCMP, FAIPMAC
Alberta
1998
C.M. Ennis
FSCMP
Ontario
1997
Dr. Bob Bertram
FSCMP
Ontario
1994
Claude Codere
a.p.a., FPGCA
Quebec
1991
J.F. Rizzo
FSCMP
Ontario
1990
R.A. Bennett
FSCMP
Alberta
1989
R.C. MacDonald
FSCMP
Nova Scotia
1988
D.J. Creighton
FSCMP
Ontario
1986
J. Dickinson
FSCMP
Ontario
1983
W.H. Porter
FSCMP
Ontario
1980
F.L. Jobin
FSCMP
Manitoba
1979
Jean L. Renaud
FPGCA
Quebec
1978
Michael Leenders
FSCMP
Ontario
1975
John G. Laurie
FSCMP
Ontario
1971
I. Keith MacDonald
FSCMP
Alberta
1970
Ian M. Young
FSCMP
Ontario
1968
Arthur S. Nursey
FSCMP
British Columbia
1966
Alfred R. Oliver
FSCMP
Ontario
1965
T. Harry Ainlay
FSCMP
Ontario
1964
Clifford G. Lloyd
FSCMP
Ontario
1962
J. Russell Speers
FSCMP
Ontario
1961
Fred G. Samis
FPGCA
Quebec
1960
Bernard H. Yardley
FSCMP
Ontario
1959
Eric J. Wain
FPGCA
Quebec
1959
A.L. Francis
FSCMP
Ontario
1957
J. Frank Stephenson
FSCMP
Ontario
1956
George A. Renard
FSCMP
1955
D.A. Wilson
FSCMP
Ontario
1954
John Crawford
FPGCA
Quebec
1953
J.R. Bell
FSCMP
Ontario
1952
C.C. Callowhill
FSCMP
Ontario
1949
Julian C. Davies
FSCMP
Ontario
1949
John Eaton
FPGCA
Quebec
1948