Fellow Supply Chain Management Professional
The Highest Recognition of Supply Chain Leadership
Fellow Supply Chain Management Professional™ (FSCMP™), or "Fellow", is an individual who is annually awarded the honourary designation by Supply Chain Canada for conspicuous service to the industry, profession and community at large. The accolade is reserved for executives whose careers have demonstrated visionary leadership, innovation and excellence in supply chain management.
The FSCMP is based on the most rigorous selection standards and is not awarded every year. Since 1919, only 58 recipients have received the designation. As Canada's highest award in supply chain leadership, and the most exclusive, the FSCMP represents the pinnacle of achievement in our industry.
A Fellow is Canada at its finest.
2019 Inductees
Looking Back at Last Year's Fellows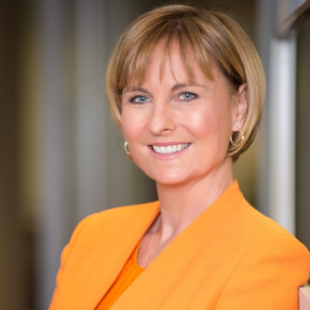 Ms. Madeleine Paquin
President and CEO of Logistec Corporation
Madeleine is President and CEO of Logistec Corporation, which provides specialized marine services in several ports and terminals, as well as innovative environmental services across North America. She currently holds directorship in Air Canada, and she plays a strategic role for key industry associations such as the Maritime Employers Association and CargoM. In 2017, she was appointed a Member of the Order of Canada for her role in leading innovation in supply chain practices and environmental protection, two major drivers of change in the Canadian economy.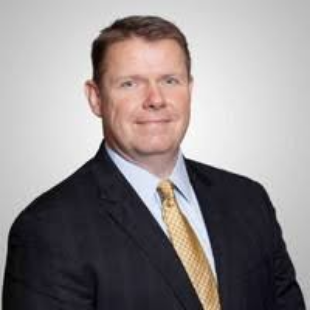 Mr. Robert Wiebe
CAO of Loblaw Companies Limited
Robert first joined Loblaw in 1984 as a part-time order assembler, and by 2017, he was appointed Chief Administrative Officer for Loblaw Companies Limited. Robert is responsible for supply chain, information technology, central store operations and merchandising, enterprise business process management and the enterprise procurement group. He's shown incredible dedication to our profession in many ways at Loblaws. He created the Loblaw 50 in 5 Program, which provides training to future supply chain leaders, and the Women in Supply Chain Conference and Committee, designed to increase the number of women in supply chain at Loblaws at all levels. Robert's a strong supporter of corporate responsibility programs at Loblaws and he's been instrumental in initiatives aimed at reducing the carbon footprint within the supply chain industry.
Past Recipients of the Fellow Designation
In Good Company
Name
Designation
Province
Year
Patrick Etokudo
SCMP, FSCMA
Alberta
2018
Geoff Frodsham
FSCMA
Manitoba
2018
Douglas Harrison
FSCMA
Ontario
2018
LouAnn Birkett
CSCMP, FSCMA
Ontario
2017
Glenn Gray
SCMP, FSCMA
Manitoba
2017
Larry Berglund
SCMP™, FSCMA™
British Columbia
2016
Peter Buscemi
SCMP, FSCMA
Manitoba
2015
Martin Montanti
SCMP, FSCMA
Manitoba
2014
Ralph J. Sanders
SCMP, FSCMA
Saskatchewan
2013
Allan Amundsen
SCMP, FPMAC
Manitoba
2012
Edy Wong
 FPMAC
Alberta
2012
Al Garlinski
C.P.P.™, FPMAC
Manitoba
2011
Tim O'Brien
SCMP, FPMAC
British Columbia
2010
Jean Pierre Ménard
p.g.c.a.MC, FACGAMC
Quebec
2009
Jacques Vallerand
FPMAC
Quebec
2008
W. Ray Nixdorf
SCMP, FPMAC
Manitoba
2005
Pierre Blouin
FPMAC
Ontario
2004
Mike Fawcett
FPMAC
Alberta
2003
Christian Lemire
p.g.c.a., FACGA, FCAQ
Quebec
2002
Terry Cavanagh
FPMAC
Ontario
2001
Jean Nollet
FPMAC
Quebec
2001
Sheila M. Finn
C.P.P., FPMAC
Ontario
2000
Donald G. Neilson
SCMP, FPMAC, FAIPMAC
Alberta
2000
Allan J. Wrubell
FPMAC
Alberta
1999
Alexander (Sandy) Adam
FPMAC
Ontario
1998
J.B. Trahan
SCMP, FPMAC, FAIPMAC
Alberta
1998
C.M. Ennis
FPMAC
Ontario
1997
Dr. Bob Bertram
C.P.P., FPMAC
Ontario
1994
Claude Codere
a.p.a.MC, FACGAMC
Quebec
1991
J.F. Rizzo
FPMAC
Ontario
1990
R.A. Bennett
FPMAC
Alberta
1989
R.C. MacDonald
FPMAC
Nova Scotia
1988
D.J. Creighton
FPMAC
Ontario
1986
J. Dickinson
FPMAC
Ontario
1983
W.H. Porter
FPMAC
Ontario
1980
F.L. Jobin
FPMAC
Manitoba
1979
Jean L. Renaud
FACGA
Quebec
1978
Michael Leenders
FPMAC
Ontario
1975
John G. Laurie
FPMAC
Ontario
1971
I. Keith MacDonald
FPMAC
Alberta
1970
Ian M. Young
FPMAC
Ontario
1968
Arthur S. Nursey
FPMAC
British Columbia
1966
Alfred R. Oliver
FPMAC
Ontario
1965
T. Harry Ainlay
FPMAC
Ontario
1964
Clifford G. Lloyd
FPMAC
Ontario
1962
J. Russell Speers
FPMAC
Ontario
1961
Fred G. Samis
FPMAC
Quebec
1960
Bernard H. Yardley
FPMAC
Ontario
1959
Eric J. Wain
FPMAC
Quebec
1959
A.L. Francis
FPMAC
Ontario
1957
J. Frank Stephenson
FPMAC
Ontario
1956
George A. Renard
FPMAC
1955
D.A. Wilson
FPMAC
Ontario
1954
John Crawford
FPMAC
Quebec
1953
J.R. Bell
FPMAC
Ontario
1952
C.C. Callowhill
FPMAC
Ontario
1949
Julian C. Davies
FPMAC
Ontario
1949
John Eaton
FPMAC
Quebec
1948