2023 Supply Chain Canada National Conference Speakers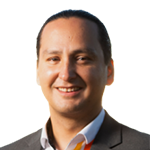 Chief Cadmus Delorme
Cowessess First Nation
A stronger relationship with Indigenous People and Canadians Begins With Understanding. What we Inherited and The Role Truth and Reconciliation Plays in Business, Social, and More.
Chief Cadmus Delorme, a Cree and Saulteaux, was the Chief of the Cowessess First Nation. Chief Delorme graduated from Cowessess Community Education Centre in 2000. He later moved to Regina to pursue a Bachelor of Business Administration and a Certificate in Hospitality, Tourism and Gaming Entertainment Management from the First Nations University of Canada (FNUniv), and a Masters of Public Administration from the Johnson Shoyama Graduate School of Public Policy. Recently, he has completed an Institute of Corporate Directors designation.
In 2012, Chief Delorme received the Queen Elizabeth II Diamond Jubilee Medal for his hospitality in walking with King Charles III and Queen Consort Camela when they visited First Nations University of Canada in 2012 and in 2022, Chief Delorme received the Queen Elizabeth II Platium Jubilee Medal. In 2015 he was named one of CBC Saskatchewan's Future 40, which celebrates the province's new generation of leaders, builders and change-makers under the age of 40.
In 2016, Chief Delorme was elected Chief at the age of 34. In 2019, Chief Delorme was re-elected to a second term in office. Under his leadership, Cowessess First Nation has focused on economic self-sustainability for its nation and people and has moved forward on renewable energy, agriculture, efficiency in land use initiatives that have created both current and future business opportunities. Also under his leadership, Cowessess First Nation focused on political sovereignty and has moved forward on Child Welfare Reform, empowering full jurisdiction when it comes to child protection, prevention, and the wellbeing of the entire family.
In 2021, Chief Delorme faced one of the hardest moments as Chief when the Saulteaux and Cree First Nation made international headlines with the validation of potentially 751 unmarked graves near the former Marieval Indian Residential School. Shortly after, Cowessess made headlines again as the first First Nations to sign an agreement with Ottawa and the province that returns jurisdiction over children in care to the First Nation. Federal legislation overhauling Indigenous child welfare was passed in 2019 and came into force last year.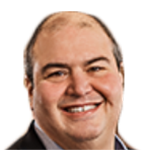 MURAD AL-KATIB
President and CEO, AGT Food and Ingredients Inc
A Long-term Multi-modal Infrastructure and Gateways Strategy: getting Canada's Natural Resources to the World
Murad Al-Katib is an international agri-food, strategic business and financial thinker. Murad founded AGT Foods in 2001, building a Canadian start-up into a global billion-dollar value-added, plant-based protein company supplying pulses, staple foods and ingredients to customers around the globe.
Murad has a varied experience in board roles including appointments to the Industry Strategy Council of the Government of Canada in 2020; Chair, Government of Canada National Agri-Food Strategy Roundtable; Chair of the SME Advisory Board for Canada's Trade Minister; Chair, Executive Committee, Asia Pacific Foundation of Canada; the Board of Pulse Canada and as Board Chair of Economic Development Regina. Murad's current Board appointments include the Canadian Pulse and Special Crops Trade Association, the Protein Industries Canada Supercluster, the Century Initiative and the Board of Directors of Saudi Arabia Milling Company, the recently privatized flour mills of the Kingdom of Saudi Arabia. Murad is also a graduate of the Rotman Institute of Corporate Directors ICD course.
Murad is a passionate advocate of Canadian agriculture speaking extensively on the opportunities and challenges facing the Canada's agriculture sector. Murad is also passionate about entrepreneurs, championing compassionate entrepreneurism and working to expand female, youth and First Nations participation in business start-ups, advocating the role of entrepreneurs in driving social change and innovation in the new global economy.
Murad's awards include the 2021 Abex Business Leader of the Year, 2020 Globe and Mail "Innovator CEO of the Year", the 2021 Canadian Western Agribition "CWA Top 50 in Canadian Agriculture", the 2017 Saskatchewan Order of Merit, a University of Regina Honorary Degree, the 2017 "Oslo Business for Peace" Honouree, 2017 EY "World Entrepreneur of the Year", 2016 UN Association of Canada "Global Citizen Laureate", PROFITGuide Magazine's "30 Most Fabulous Entrepreneurs of the Past 30 Years" list, Globe & Mail "Canada's Top 40 under 40" and the Western Producer "44 Innovators Who Shaped Prairie Agriculture".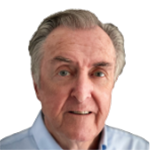 LARRY BERGLUND
Principal, Presentations Plus Training and Consulting Inc
Rethinking Supply Chain Practices Through ESG Principles
Larry Berglund's supply chain experience includes leadership positions in the forest industry, public health care, municipal government, university operations, academia, and consulting services. As a consultant he drafts procurement policies, templates, develops strategies, conducts audits and implements best practices.
He facilitates online and classroom workshops on buying, business ethics, circular economy, contract management, environmental and social governance practices, inventory management, leadership, risk management, social procurement, operations management, supplier performance evaluations, competitive bidding, contract law, supply chain policies and strategies. He also provides on-site supply chain operational reviews.
Larry is an academic coach for supply chain courses in the Athabasca University Leadership & Management Development program, including environmental responsibility. He was the procurement advisor to the Auditor General for Local Government (BC). In 2017, 2018 and 2019 Larry presented on advanced supply chain strategies to the United Nations staff in Brindisi, Italy. He was a founding member and the procurement advisor to the BC Social Procurement Initiative. Larry also facilitates supply chain training workshops for The Procurement School. In 2020, he presented to the World Bank in Washington, DC on social procurement strategies and contributed to a World Bank research paper in 2021. He has developed supply chain and ESG courses for the University of Alberta.
Larry has written several books on supply chain management, holds an MBA, an SCMP and is a Fellow of Supply Chain Canada. He is an inductee to the Athabasca University, Faculty of Business, MBA Hall of Fame. In 2021 he received an Honorary Life Membership from the Supply Chain Canada, BC Institute.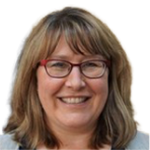 CORRIE BANKS
Sr. Director of Logistics Solutions Engineering, TrinityRail
Technology in Supply Chain and How it Creates Value
Corrie Banks is a supply chain expert with 27 years of experience managing and optimizing supply chains. In 2019, SCMA recognized Corrie's contributions to the Canadian Supply Chain Sector by including Corrie in the "Top 100 Influential Women In Supply Chain." In 2018, on behalf of Supply Chain Canada and the Province of Alberta, Corrie authored a white paper called the "Digital Supply Chain, Connecting Skills to the Future". Over her 27-year career, Corrie has managed 3rd party logistics, warehousing/distribution, rail and truck shipments, railcar and truck maintenance and repair scheduling, port operations, load planning, shipment management, issue resolution, freight audit and payment, and data metrics and analytics.
Corrie's operational and technical background enabled Corrie to found, lead, and successfully merge Quasar Platform with Trinsight, now known as Trinsight Logistics Platform. As the Sr Director of Logistics Solutions Engineering for TrinityRail, Corrie's current role is to build digital solutions for shippers in the rail industry.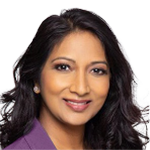 SABITA SINGH
President, Trivetta Consulting Inc
Elevate your Professional Brand on LinkedIn
Sabita Singh is the President of Trivetta Consulting Inc. Prior to forming her company in 2018, she led digital functions for companies including KPMG Canada and Sun Life Financial. After recognizing the power of LinkedIn at KPMG, Sabita has specialized in becoming a strategic LinkedIn coach, trainer and speaker.
She writes all-star LinkedIn profiles for her clients to improve their visibility on LinkedIn. According to LinkedIn, all-star profiles receive 40 times more views than profiles that are missing key information. In addition, Sabita coaches her clients on how to build an active presence on LinkedIn to elevate their brand and attract new opportunities.
Sabita has been a LinkedIn speaker for organizations including the Canadian Professional Sales Association, the Toronto chapter of the American Marketing Association and TD Bank.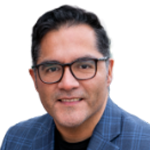 Hugo Fuentes
CEO, The Owl Solutions
From Buzzword to Action: using data-driven strategies to embed sustainability in supply chain decision-making
Hugo Fuentes is a passionate supply chain professional with a wealth of experience in driving performance and efficiency. Having held various roles in the supply chain for manufacturing companies across North and South America over the past 20 years, Hugo has developed a deep understanding of the challenges and opportunities inherent in the industry. It was during this time that he observed supply chains operating in a state of data chaos, resulting in inefficiencies throughout the process that negatively impacted both the bottom line and the environment.
Determined to create a better way forward, Hugo founded The Owl Solutions - A supply chain performance platform that is committed to helping manufacturers and distributors achieve their desired business outcomes while promoting sustainable practices for people, profits, and the planet. By leveraging the latest cloud-based software and insights from his team of experts, Hugo is empowering companies to streamline their supply chains and drive greater efficiency at every step.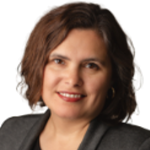 Tanis Ostermann
Principal & Founder, CanSustain
The Natural Fit Between Supply Chains and a Circular Economy: The What, Why and How.
Tanis Ostermann is Principal & Founder of CanSustain, a Manitoba firm specializing in environmental and sustainability management issues and solutions. She has worked in the fields of environmental and sustainability management system development and improvement for twentyfive years, having led the design, facilitation and development of sustainability and ESG projects.
Ms. Ostermann has experience in utility, aerospace, clean-tech, water management, academic, airport management, retail, agri-food, telecom and municipal sectors. She has provided advice on the most pressing environmental and sustainability issues in the world today, including climate change, municipal planning, ESG, clean tech advancement, corporate sustainability governance and circular economies. She is an Environmental Professional, certified through the Canadian Environmental Certification Approvals Board.
Ms. Ostermann has a Bachelor of Science in environmental toxicology and a Master of Environment focusing on the use of existing, well-functioning management systems to enhance sustainability performance.
Most recently she has served on the Expert Advisory Committee under the Manitoba Climate and Green Plan; as the Manitoba Representative to the Sustainable Development Advisory Council under the Canadian Minister of Environment and Climate Change Canada, and on the Canadian Standardization Advisory Committee on Environmental, Social, and Governance (ESG) and Sustainability of Standards Council of Canada.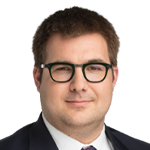 Ross Prusakowski
Director, Economic and Political Intelligence Centre
A Global Economic Outlook – The challenges and opportunities facing Canada
Ross Prusakowski is the Director of Export Development Canada's Country & Sector Intelligence team (CSI). CSI is responsible for country and sector risk analysis and highlighting risks and opportunities in the global economy to EDC and our customers and partners.
During more than a decade with EDC, Ross has lead EDC Economics forecasting committee, served as the analyst for Canada, countries in the Middle East and North Africa as well as the energy, aerospace, and forestry sectors.
Prior to joining EDC, Ross previously worked as an economist for the Conference Board of Canada working on energy, environment, and transportation policy issues and as an economist with the Government of Alberta's Department of Finance.
Ross holds a master's degree in economics from the University of Ottawa as well as an undergraduate degree in economics and history from the University of Alberta.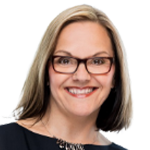 Michelle Cederberg
Health and Productivity Expert
The "Success-Energy" Reset - How to Regain Focus + Recharge Work and Life in Our New World of Work
For over 20 years, Health and Productivity Expert Michelle Cederberg has captivated audiences across North America with her empowering and humorous messages that educate busy, driven professionals about how to set chase worthy goals, revive purpose, and reignite productivity.
As a certified and in-demand speaker, author, coach and consultant, she believes that personal and professional success is directly influenced by how well we harness the physical, mental and emotional capacity we each have within us. She enthusiastically calls on science to help people boost that capacity, gain clarity, build confidence and develop the discipline to create the life and career they want.
Michelle holds a Masters in Kinesiology, a BA in Psychology, specialization in Health & Exercise Psychology, is a Certified Speaking Professional, Certified Exercise Physiologist and a High-Performance Coach. Her life's work is about combining mind, body and practicality to powerfully ignite change in everyday professionals.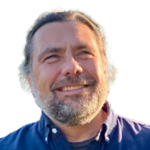 Peter Gosselin
President, Red River Indigenous Brands
Indigenous Brands Soaring: Global Reach, Indigenous Ways of Knowing, and Entrepreneurial Renewal
Peter Gosselin owns and operates Indigenous Food and Beverages Canada Corp. (IFBC) and Indigenous International Trading Group of Canada Ltd. (IITGC)
IFBC is focused on new food and beverage R&D, brand development, and both domestic and international food and beverage sales. Red River Indigenous Brands, a division of IFBC, is a wholesale food and beverage brokerage headquartered in Regina.
IITGC imports and wholesales industrial products. Specializing in supplying the mining/mineral, power generation and transmission, and heavy equipment sectors.
Peter grew up in Regina, attending the University of Regina and graduating with a degree in Economics. Up until the spring of 2019 Peter worked with the Governments of Saskatchewan and prior to that Canada (SK and BC) for 18 years. Both levels of government employed Peter to focus on First Nations and Métis community engagement, corporate engagement, business development and investment attraction.
For 12 years, prior to his time with government, Peter owned, operated, and sold businesses in the construction, food service and IT sectors. Peter has wide-ranging knowledge and experience in developing, operating, and selling businesses with a specialization in First Nations and Métis business development and investment attraction.
Peter is a proud Métis with family roots in the Willow Bunch area of Saskatchewan.