2021 Sourcing of Services Symposium
COVID-19 has highlighted how dependent firms are on their third-party partners. In the initial stages of the pandemic, many firms were contacting their providers asking them to take on tasks outside of their normal agreements and contracts—this highlighted the importance of our relationship with third-party providers.
In our 2021 Sourcing of Services Symposium, we will be discussing The Power of Partnerships, with an eye to the future, and the trends we see emerging in the coming years.
REGISTER NOW
About the Presenters
Supply Chain Canada is the largest association for supply chain management professionals that represents the wider profession working in roles that cover sourcing, procurement, logistics, inventory, demand planning, operations, transportation, retail and contract management. Supply Chain Canada sets the standards for excellence and ethics, and is the principal source of professional development and accreditation in supply chain management in Canada.
Supply Chain Canada's delighted to be hosting our Outsourcing Symposium this June 2 and 3rd. Our recent merger with Core has expanded Supply Chain's offering to include issues and insight in the sourcing of services. – We have heard from Supply Chain members that the pandemic has accelerated investments in digital transformation, and as a result we're seeing the impacts appear in outsourced services. This drive to transform will lead to a greater number of services delivered through AI platforms, and as a result, there will be a fundamental shift in the cost to deliver outsourced services. Our upcoming Outsourcing Symposium, we will discuss the pressing issues we are seeing in the sourcing of services from leading firms in the Canadian Marketplace.
Agenda
PLEASE NOTE THAT ALL TIMES INDICATED ARE IN EST.
1:40 PM - 2:40 PM
Your Hybrid Multi-cloud Transformation Journey with IBM and Microsoft
Session Speaker
Braden Harrison
IBM Multi-cloud Services Practice Leader
Neveen Nassif, Global Solution Integrator & Strategic Advisor at Microsoft.
Sponsor
IBM
2:50 PM - 3:50 PM
Partners Co-Innovating In The Face of Crisis
Panel members
Aymeric Dussart, CIO, Aéroport De Montreal
Amit Majithia, Vice President and Country Head, Wipro Limited Canada
Sponsor
Wipro
1:00 PM - 2:00 PM
A Unified Force for Purpose-led Transformation, Resilience and Adaptability
Session Speakers
Tony Rizzuti, VP, Information Technology, ENMAX
Soumen Roy, Executive Director and Country Head, Canada, Tata Consultancy Services
Sponsor
TCS
2:10 PM - 3:10 PM
The Power Of Partnership - A Candid Conversation About Partnership During A Pandemic And Emerging Together Stronger
Session Speaker
Matthew Lombardi, Head of External Talent & Enterprise Supplier Solutions, BMO Financial Group
Prasad Ganguli, Vice President, Head – Financial Services, HCL Canada
Sponsor
HCL
3:20 PM - 4:20 PM
Improving Citizen's Lives – A discussion around Strategic Partnership in the Social Sector
Session Speaker
Leonie Mulholland, Partner in Digital Consumer, Manager Services and Senior Manager in Application Managed Services in Technology, Deloitte
John Sibley, Director, Technology Strategy & Transformation, Deloitte
Trevor Hurst, Chief Technology Officer for the British Columbia Social Sector
Sponsor
Deloitte
Faculty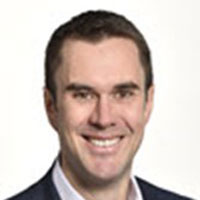 Aymeric Dussart
Vice President, Head – Financial Services, Wipro
Aymeric Dussart has been Vice-President of Technology and Innovation at Aéroports de Montréal since January 2020, at which time the organization decided to create this new position on its management committee. All of the airport authority's IT activities fall under his govern.

Prior to assuming his current position, he held various positions within ADM's Finance vice-presidency, roles related to market analysis, strategic planning and business data management. He progressed to become Director, Technology & Innovation in 2016.

Before joining ADM, he worked in the energy field at Hydro-Québec where he was in charge of systems in support of brokerage activities. Aymeric Dussart holds a master's degree in economics from Université de Montréal and a master's degree in information technology from HEC Montréal.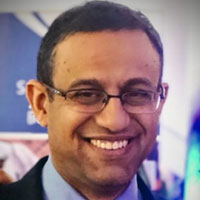 Prasad Ganguli
Vice President, Head – Financial Services, HCL Canada
Prasad has over 15 years of strategic and operational experience in the Canadian Financial Services sector with expertise in leading large multi-national teams in executing complex engagements for global firms. Mr. Ganguli has built long-standing and trusting relationships, by fostering collaborations and deep partnerships. Prasad is passionate about community and corporate citizenship initiatives, organizing annual fundraisers for seniors' welfare and support.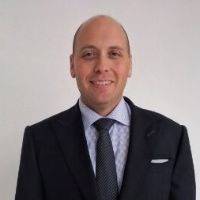 Braden Harrison
IBM Services Cloud Platforms Leader Director, MultiCloud Services and Platforms, NewCo. Canada.
Braden has over 20 years of sales, business development and technical leadership experience. Currently he is leading the multicloud practice at NewCo. Canada including all hyper-scaler platforms and associated services. Prior to this, Braden ran the IBM Cloud, Watson AI, and Blockchain business for Enterprise Canada.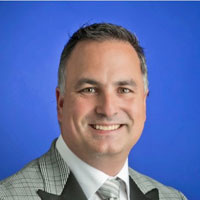 Trevor Hurst
Chief Technology Officer for the British Columbia Social Sector, Deloitte
Trevor Hurst is the Chief Technology Officer for the British Columbia Social Sector. He leads a large team of professionals to manage all Digital Technology services relating to Social Development and Poverty Reduction and Children and Family Services. These include Integrated Case Management for Income Assistance, Disability Assistance, Work BC, Provincial Centralized Screening, Childcare, and Adoptions BC to name a few. In this role Trevor is also accountable for all aspects of digital security and information privacy as well as data management and business intelligence. Trevor is also Associate Faculty at Royal Roads University where he instructs BCOM students about Information Systems in a Connected World.

Prior to his current role as B.C. Social Sector CTO, Trevor led the B.C. Public Sector Technology Consulting practice for KPMG in British Columbia. He focused on leading innovation in Government, Higher Education, and Healthcare. As the former Sector CIO for the Ministry of Advanced Education Skills and Training, BCNET Board Member (Shared Services for Higher Education in B.C.), and Chair of the B.C. Ministry CIO council, he brought key perspectives to KPMG and their clients which are essential to delivering innovative and sustainable Digital capability.

With more than 25 years' Information Technology experience, Trevor has successfully delivered hundreds of technology-enabled initiatives throughout Government, Higher Education, Energy, Financial Services, and Manufacturing sectors. With a keen understanding that being "Digital" is more than just implementing technology, he specializes in helping organizations improve their Digital capability through leadership and change management, strategy, control implementation, strategic sourcing, policy development, enterprise architecture and IT Governance.

His educational background includes; certifications specific to risk management; organizational change management; IT Architecture, as well as a Master's Degree in Business Administration specializing in Management Consulting from Royal Roads University in 2014. As a member of Metis' Nation BC, Trevor has a personal interest in leading Indigenous initiatives through Western Canada.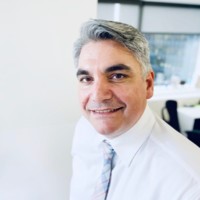 Matthew Lombardi
Head of External Talent & Enterprise Supplier Solutions, BMO Financial Group
In his current role as Head of External Supplier Solutions, Matthew drives several key enterprise program strategies and management of BMO's External Labour, Global Travel, Supplies & Print Programs as well as Supplier Innovation, B2B and Supplier Diversity Development. In addition to his supplier management and program work, Matthew is particularly proud of his work helping launch BMO's Canadian Veterans Advisory Council ERG with a focus on Military Spousal Employment and Transition Network. His motto is "If you're always in control, you're not going fast enough".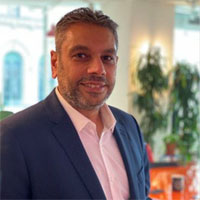 Amit Majithia
Vice President and Country Head, Wipro Limited, Canada
Amit has spent considerable time with Wipro and has been instrumental in growing the business for several Oil and Gas global majors for Wipro's ENU business unit. Prior to taking on the Canada Country Head role for Wipro, Amit was the Global Client Partner for a leading oil and gas account for Wipro. Amit has built excellent client relationships at the CXO level, delivered consistent growth and transformed the business. As the Country Head of Wipro Canada, Amit's focus is on increasing Wipro's long term strategic foot print in the market and delivering business value to customers. He will also drive operational transformation and ensure a top notch experience for our clients and employees.

Amit is passionate about corporate responsibility and social consciousness initiatives within the region.Outside of work, Amit enjoys trekking and hosting workshops on mindfulness and meditation for non-profit setups. He moved from the UK to Canada on 1st of Jan 2020 to take up the new role and is based out of Toronto, ON.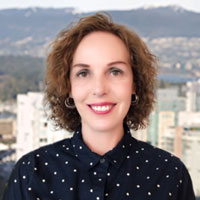 Leonie Mulholland
Partner in Digital Consumer, Manager Services and Senior Manager in Application Managed Services in Technology, Deloitte
Leonie is a partner in Deloitte Digital and is known for driving operational efficiencies focusing on strategy, service delivery as well as fulfilling the role of an Account Manager for various global clients.

Leonie spent a year in Toronto as part of the Deloitte Application Management Services (AMS) team in the Technology division overseeing operations on a National level for Toronto, British Columbia and Quebec.

Prior to relocating to Canada, Leonie was the Operations Manager for Application Management Services (AMS) in Deloitte South Africa where she lead a team of technical and functional consultants, a 24x7 Service Desk, Infrastructure, Process, Governance and Reporting teams. Leonie also worked closely with different offshore/international delivery centers.

In her Account Manager role, Leonie served a variety of clients across technologies and industries and have managed complex global projects involving multiple vendors and delivery teams.

Leonie is also an SAP SD certified consultant with 10 years of experience supporting, training and delivering SAP projects.

Before joining Deloitte, Leonie worked at AfriSam as the Regional SAP Administrator for the Cement Division, the Project Manager at Productive Systems, a designing and manufacturing machinery company for the packaging industry and for Siemens, where she was a Technical Assistant and Sales Administrator.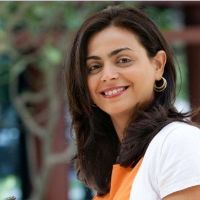 Neveen Nassif
Regional Partner Business Development Manager Global Solution Integrators & Strategic Advisors at Microsoft.
Neven has been with Microsoft Canada for over 14 years and has held a number of Executive positions. She is currently the Regional Business Development Manager working in partnership with Global Microsoft Partners like IBM to integrate Microsoft Cloud Platforms into their client's IT transformation journey. Leveraging the Microsoft relationship with strategic partners such as IBM, can accelerate a client's Digital Transformation to adopt and develop new services and business models to bring new solutions to market, while driving increased revenue and profitability.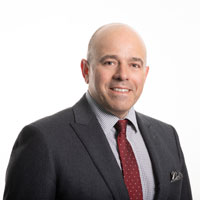 Tony Rizzuti
VP, Information Technology ENMAX
Tony is VP, Information Technology at ENMAX. In this role, he has end-to-end accountability for the enterprise IT function, with the objective of transforming IT as a critical enabler of the organization's strategic priorities. He has held senior leadership positions in multiple industries where he has gained extensive experience in leading enterprise IT, complex large-scale transformation initiatives, strategic program management and delivery, digital transformation and business enablement.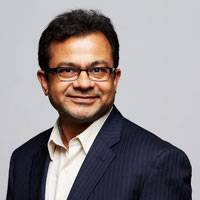 Soumen Roy
Executive Director and Country Head, Canada Tata Consultancy Services
Soumen is responsible for the strategic direction of Tata Consultancy Services (TCS) in Canada and leads all facets of the business in the region, which includes fostering relationships with industry, government, academia and non-profits. He believes Canada is a geography ripe for a remarkable digital transformation – a shift necessitated by its sheer size, its population demographics and its valuable natural resources.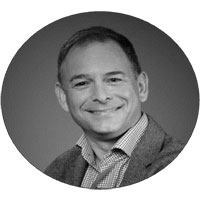 John Sibley
Director, Technology Strategy & Transformation, Deloitte
John is a leader in Deloitte's Technology Strategy & Transformation practice with over 20 years of technology industry experience. John has participated in and led technology transformation initiatives, shared services and outsourcing strategies, transition plans, service model reviews and optimization initiatives for shared services and outsourcing services clients and providers. John's engagements have spanned the Public Sector; including core government, healthcare and crown corporations.

Prior to joining Deloitte in 2013, John spent time in a variety of consulting roles and IT outsourcing operations at Hewlett-Packard where he was responsible for supporting transition-in programs aligning service management delivery and governance models between HP and its clients.

John holds an MBA in strategic management from the Schulich School of Business at York University, is an instructor with Osgoode Law School Continuing Education, and with the Centre for Outsourcing Research & Education (CORE) where he also serves on the Board of Directors.
This symposium is eligible for up to 6 CPD points. Please enter CE-2 when reporting your CPD requirements.
SPONSORS