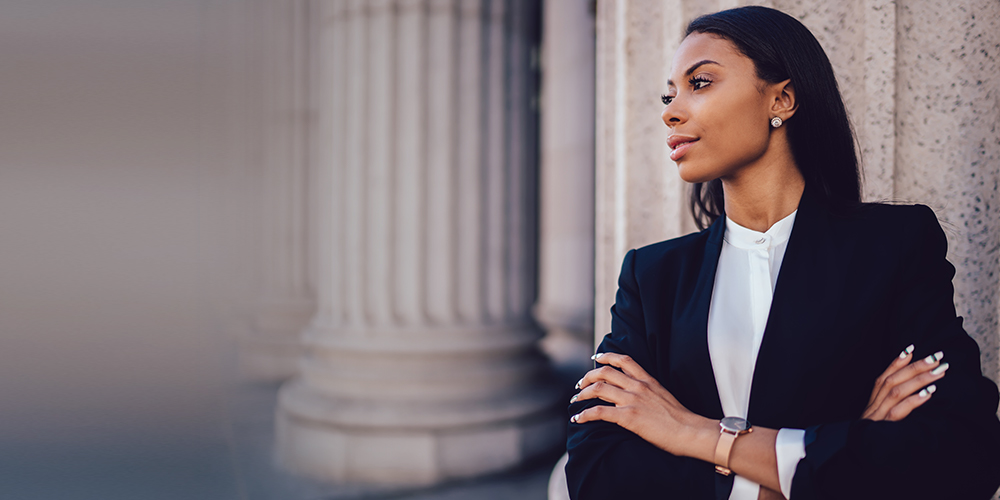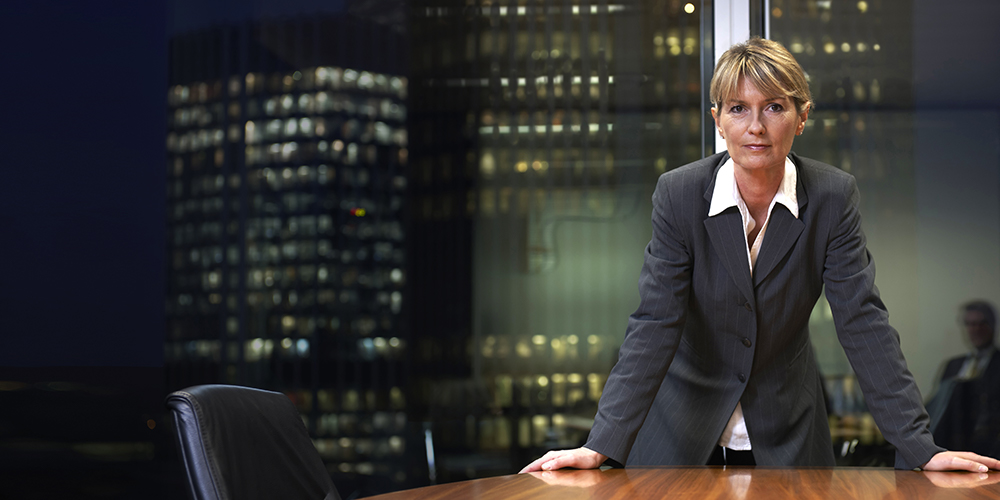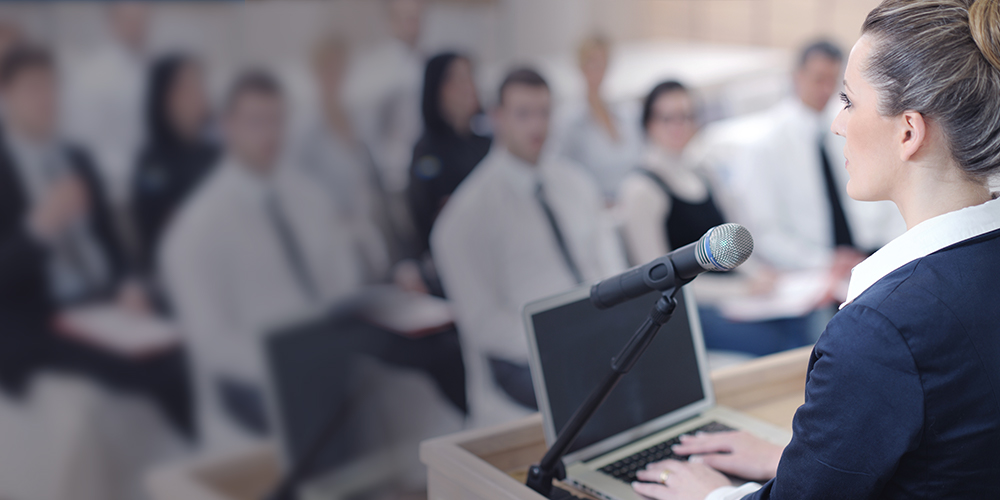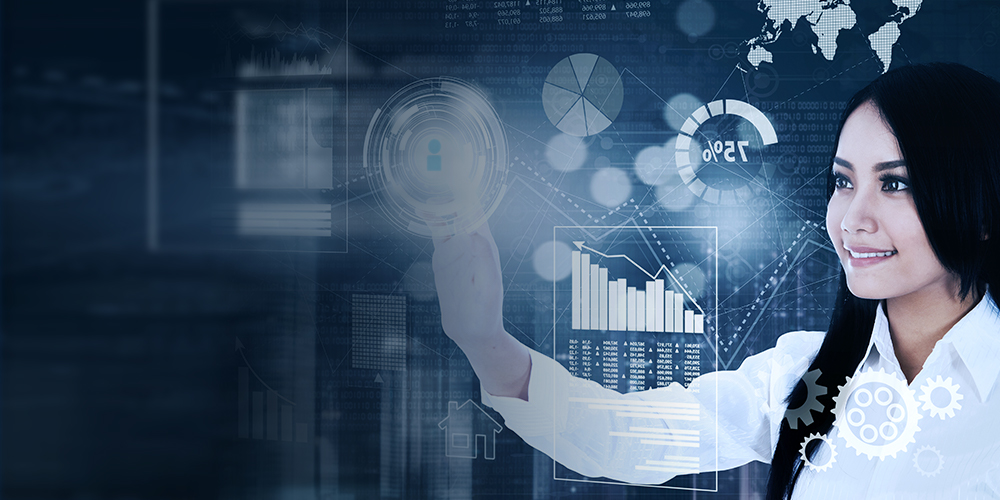 As SCMA celebrates its 100th anniversary in 2019 we believe it is more important than ever to open opportunities for women in supply chain. With our 100 Influential Women in Canadian Supply Chainth initiative we aspire to promote awareness of supply chain careers, encourage women to join the sector, and build and strengthen the capacity of Canada's supply chain community.
The list comprises primarily practitioners, but also academics, consultants, search experts and others. It is a diverse and powerful group of women. They are achievers in Canada's supply chain sector, key contributors to the success of their organizations, and role models for others in the profession.
100 Influential Women in Canadian Supply ChainTM
This list recognizes some of Canada's most accomplished female supply chain leaders, including C-Suite executives and corporate leaders, academics, professional service leaders, and other experts and influencers within Canada's supply chain sector. Every day, these dedicated professionals are making a difference to sustainability, efficiency and profitability.
Women to Watch in Canadian Supply ChainTM
This list recognizes additional supply chain professionals who are stepping up within the community. These women have also positioned themselves as leaders in the profession and are poised to continue growing their impact on their organizations and on the profession itself.
On behalf of Canada's supply chain community, we congratulate and thank these women for their impressive contributions.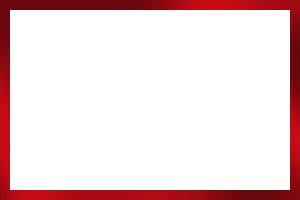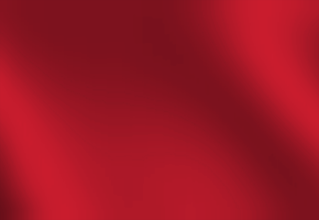 100 Influential Women in Canadian Supply ChainTM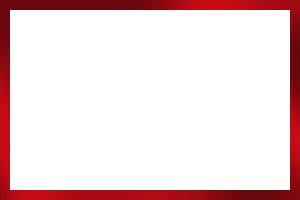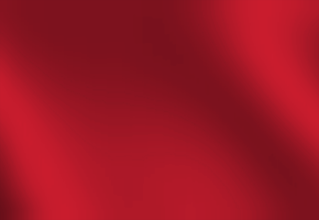 Women to Watch in Canadian Supply ChainTM
100 INFLUENTIAL Women in Canadian Supply ChainTM
Diane Gray CentrePort Canada

Diane Gray

President & CEO

CentrePort Canada

Manitoba, Canada

Airlines/Aviation

Diane Gray is the founding President and CEO of CentrePort Canada Inc. CentrePort is Canada's first tri-modal inland port and Foreign Trade Zone and encompasses 20,000 acres in the North West quadrant of Winnipeg, Manitoba. Diane is a recognized leader with extensive experience in business development and trade. She previously worked for the Province of Manitoba from 1995 to 2009 and simultaneously served as Deputy Minister of Finance; Federal-Provincial and International Relations; and Trade.

Diane serves on various boards including the Manitoba Technology Accelerator; MITACS; the Canada West Foundation; the Associates of the Asper School of Business; and the World Trade Centre Winnipeg.

Kelly Slater Boeing Canada

Kelly Slater

Director of Supply Chain Management

Boeing Canada

Manitoba, Canada

Airlines/Aviation

Kelly Slater is the director of Supply Chain Management for Boeing Canada, a world class aerospace company. Kelly attributes her success to building diverse teams, being an SCMA member, holding certificates in both Supply Chain Management and Project Management, and a degree from the University of Winnipeg Business Administration program.

Maria Serena Pratt & Whitney Canada

Maria Serena

Supply Management Executive

Quebec, Canada

Airlines/Aviation

Experienced Executive with 22-years of demonstrated global leadership in Aerospace and Railway industries. Proficient in development and implementation of Strategic, Commercial and Operational requirements, related to Supply Chain Management, for direct (Product Life-Cycle Management) and indirect spend purchasing. Strong relationship building skills, driving results with compliance, passion and high energy level.

Josee Gauvin CAE

Josee Gauvin

Director Global Strategic Sourcing

CAE

Quebec, Canada

Airlines/Aviation

Josee Gauvin is Director, Global Strategic Sourcing, at CAE, a world leader in pilot training. Before joining CAE in May 2017, she was a Senior Director, Global Procurement, at Bombardier Aerospace.

Josee has over 25 years of experience in strategic procurement. Her career path includes time spent in several industries such as aerospace, manufacturing, services and the fashion industry.

Always driven to move supply chain management forward, Josee has led several strategic transformation mandates during her career. She believes firmly that the procurement function must be a company's strategic partner and that it plays an instrumental role in its performance by ensuring better and more effective management of costs, risks and a partnership with suppliers.

Julia Formosa Greater Toronto Airports Authority

Julia Formosa

Head of Strategic Sourcing

Greater Toronto Airports Authority

Ontario, Canada

Airlines/Aviation

Julia Formosa, P.Eng. joined The Greater Toronto Airports Authority in 2018 as the Director Strategic Sourcing to deliver value through the introduction of collaborative strategic sourcing and supplier relationship management programs in support of Toronto Pearson's vision. Julia's career spans over 15 years transforming Procurement teams, most recently as Director, Corporate Purchasing at Parmalat Canada Inc. from 2008 to 2017, and prior Dawn Foods and Mars.

Shauna Gamble Bombardier

Shauna Gamble

VP, Procurement & Supply Chain, Aerospace

Bombardier

Quebec, Canada

Airlines/Aviation

Shauna Gamble joined Bombardier in November 2017 as vice-president of Procurement for the company's Business Aircraft division. Soon thereafter, Shauna's role was expanded to lead a newly-formed Aerospace Procurement and Supply Chain organization, responsible for commodity strategies, contract management and supplier relations for both business and commercial aircraft at Bombardier.

Since joining Bombardier, Shauna has made it her mission to transform Aerospace Procurement into a best-in-class organization. She initiated the Diamond Supplier Program to increase accountability across the supply chain and to raise the company's profile. Shauna also spearheaded the creation of a Procurement Academy at Bombardier, providing an opportunity for team members to improve their expertise at all levels.

A seasoned executive with excellent leadership, communication and negotiation skills, Shauna has more than 20 years of experience in global supply chain and operations. Prior to joining the organization, Shauna held senior leadership positions at Danby Appliances and telecommunications equipment firm Ciena.

She holds a post-baccalaureate Diploma in Management from Athabasca University, she completed a Senior Executive Program at the London Business School and she is presently pursuing an Executive MBA.

Shauna Gamble is based at Bombardier Business Aircraft headquarters in Montreal, Canada.
Janice Davis Shaw Communications

Janice Davis

Retired Executive Vice President, Business Transformation and Chief Supply Chain Officer

Shaw Communications

Michigan, US

Communications

Janice Davis retired in December 2018 as Executive Vice President, Business Transformation and Chief Supply Chain Officer at Shaw Communications. She was responsible to lead a company wide digital and organizational transformation as well as develop, implement, and lead Shaw's Supply Chain strategy.

Janice began her career as a Production Supervisor at General Motors, moving to Ford Motor Company in 1990. While at Ford she held a variety of leadership positions, including Global Purchasing Director for Electrical and Electronics, Global Strategy Director, and Purchasing Director for Lincoln Mercury.

From August 2005 to March 2013 Janice was Vice President & Chief Procurement Officer at Bombardier Aerospace where she led a global team responsible for the strategic procurement of aerospace products and services.

Janice graduated from Michigan State University with a bachelor's degree in Business & Supply Chain Management and earned an MBA in Finance from Wayne State University. Janice was a Board Member of the Institute for Supply Management (ISM) from 2010 to 2016, and a member of the University of Calgary Haskayne Supply Chain Advisory Board.

Sarah Barnes-Humphrey Podcast Host

Sarah Barnes-Humphrey

Let's Talk Supply Chain

Podcast Host

Ontario, Canada

Communications

Sarah Barnes-Humphrey is the Co-Founder and CEO of Shipz Inc, a Supply Chain technology company. Sarah is also the Host and Founder of Lets Talk Supply Chain, podcast, blog and The SC on Youtube where she works with Top Supply Chain professionals, innovators and leaders. Sarah stands at the forefront of international trade with expertise in the global logistics industry, working with the private sector to build, develop and increase efficiencies in their supply chains. She has spent the past 20 years working in logistics and supply chain, most recently as Director of Sales and Marketing for a privately owned 3PL. Excited to be named in the 100 Influential Women in Canadian Supply Chain by SCMA, Sarah's dedication to excellence in the field has resulted from a combination of hands-on experience while obtaining her CITP designation, FIATA Diploma, new CSCMP designation and CIFFA certifications. Sarah continues this dedication as a Board Member for FITT (Forum for International Trade Training), Certification and Accreditation Committee (CAC) committee member and just recently in 2016/2017 was the chair for the FITT planning committee for their well recognized 25th Anniversary celebration and conference. In her spare time, Sarah lends her time to her local Habitat for Humanity and likes to travel.

Sheri Spinks

Sheri Spinks

Supply Chain Executive

Ontario, Canada

Communications

Sheri is an accomplished, transformational procurement and supply chain leader with over 19 years of expertise in global strategic sourcing, strategic supplier & alliance relations, negotiation, category and contract management, SRM, SPM and supplier diversity. She is the Director, Supplier Diversity, WBE on the Global Council for the Advancement of Women in Procurement, and is a passionate advocate for the empowerment, development and advancement of women. Sheri was recognized as of one of Canada's Top 10 Most Influential Women in Diversity & HR for her contributions in increasing awareness and advancing supplier diversity in corporate Canada.
Donna Bailey-Baratto Wajax

Donna Bailey-Baratto

VP, Supply Chain

Wajax

Ontario, Canada

Construction/Machinery

Donna Baratto, Vice President of Supply Chain at Wajax, has over 10 years of experience providing senior supply chain support for large Canadian retailers, including Hudson's Bay Company and Loblaw Companies Limited. In her role at Wajax, she is responsible for providing strategic leadership and direction for all areas within supply chain management, driving superior levels of customer service and satisfaction, business results and innovation.

Marlene Houstan Infrastructure Ontario

Marlene Houstan

VP, Procurement

Infrastructure Ontario

Ontario, Canada

Construction/Machinery

Marlene is a Vice President Procurement at Infrastructure Ontario (IO), providing execution and strategic advice on the enterprise-wide provision of procurement services from and within IO. She holds an Executive Master of Business Administration (MBA) degree and is a Certified Supply Chain Management Professional (CSCMP) and a Certified Professional in Supply Chain Management (CPSM).

Linda Neufeld IPEX Group of Companies

Linda Neufeld

VP, Supply Chain

IPEX Group of Companies

Ontario, Canada

Construction/Machinery

Linda Neufeld is the Vice President of Supply Chain for IPEX group of companies. Success for Linda has come through a consistent mindset of continuous improvement. She is driven to deliver effective and efficient processes through mentoring engaged and passionate people. Linda was influenced by and benefited from extensive exposure to Lean and Six Sigma principles within the automotive industry, prior to time spent in the construction industry.

Lis Anderson Finning International

Lis Anderson

Global Director, Category Management

Finning International

Alberta, Canada

Construction/Machinery

Lis is currently the Global Director, Category Management for Finning International in Edmonton, Alberta. She has thirty plus years of experience in supply chain management and has carried out substantive work in procurement, category management, and materials management in multiple industries, including more than two decades at a major paint and coatings manufacturer. Her focus has been on strategic global supply chain initiatives with the main objective of reducing costs and stream lining processes across multiple facilities. Additionally, Lis has implemented lean manufacturing techniques, inventory management systems to improve cash flow, global procurement policies and procedures and ERP systems. Throughout her career, Lis has been successful at influencing all organizational levels and leading transformational change through strategic vision and thinking and interactive communication.
Christine Raptopulos Spectrum Brands

Christine Raptopulos

Leader, Canada Supply Chain Operations

Spectrum Brands

Ontario, Canada

Consumer Goods

Christine Raptopulos has over 25 years of experience in progressive supply chain experience in the consumer packaged goods industry. Currently she leads the Supply Chain Operations for Spectrum Brands Canada leading customer service, logistics and Supply Chain Planning. Prior to joining Spectrum brands Christine spent 9 years at Conagra Foods leading supply chain functions, and previous to that spent 14 years at Nestlé SA working both locally and internationally as the Global Business Excellence Leader focused on Supply Chain optimization and best practice implementations world-wide. Christine is an academic advisor for the Humber College and is a senator for Junior Chamber International. Christine holds a bachelor's degree in Business Administration from Lakehead University.

Angela Mercado Canfor

Angela Mercado

General Manager Transportation

Canfor

British Columbia, Canada

Consumer Goods

Angela Mercado is the General Manager of Transportation for Canfor, which is one of the world's largest integrated global forestry companies. Angela has over 15 years of experience in supply chain and currently leads Canfor's global terminal and reload distribution strategy and the Canadian operations' mill-to-market multi-modal transportation strategy. Angela obtained a Bachelor of Business Administration with a focus on Entrepreneurial Leadership and holds the FIBP, CITP and PLog professional designations.

Gillian Groening Price Industries

Gillian Groening

Vice President of Global Supply Chain

Price Industries

Manitoba, Canada

Consumer Goods

Gillian's career has focussed on various supply chain roles, ranging from sales, trade compliance to logistics. Her current responsibilities at Price include capitalizing on efficiencies associated with central and shared processes, leveraging corporate-wide buying power for strategic supply categories and maximizing the quality and service Price receives from global vendors.

Kelly Singleton Price Industries

Kelly Singleton

Supply Chain Manager

Price Industries

Manitoba, Canada

Consumer Goods

Kelly Singleton is a supply chain professional with over 10 years experience in the manufacturing field. She obtained her SCMP designation in 2011 and has been giving back to the association ever since. Kelly joined SCMA Manitoba Board of directors as the communication director in 2012 followed by a three year term as President. During her tenure as president, Kelly also sat on the Board of Directors for SCMA National. She held positions on the Federation Council and Awards Committee as well. Kelly began teaching the SCMP and SMT Programs in 2012 and continues to do so today. In her spare time, Kelly enjoys mentoring students and newcomers to Canada who are looking to attain their first supply chain role in their new country. In 2018, she was presented with the Award of Excellence from SCMA MB for her contribution to the association. Kelly is currently the Supply Chain Director at Price Industries Limited and looks forward to continuing to serve her customers and her community in a meaningful way.

Tanya Bischoff North

Tanya Bischoff

Director of Supply Chain

North

Ontario, Canada

Consumer Goods

Tanya Bischoff has over 14 years of supply chain experience. She has spent the last ten years working in the tech community. She went on to complete her supply chain designation in 2008. She has experience in both the public and private sectors managing portfolios worth over $400million. She is currently the Director of supply chain at North where they manufacture smart glasses. She teaches at Conestoga College and also sits on the program advisory committee for supply chain management at Conestoga College.
Anne Vallet Bridon L'Oreal

Anne Vallet Bridon

Senior Director of Supply Chain

L'Oreal

Quebec, Canada

Cosmetics

Anne Vallet is a recognized leader with more than 15 years experiences in Operations Industrial & Supply Chain in food & beauty business.

She is currently Supply Chain Senior Director at L'Oreal Canada, Consumer Good Division, based in Montreal.

With an engineer background, she led with success during her career technical and organizational transformations first in production, and then in supply chain in planning areas and customer networks.

She is a natural team player and passionate leader who develops high performing team.

Cintia Nardi Cosmetica Laboratories

Cintia Nardi

VP, Supply Chain & Operations

Cosmetica Laboratories

Ontario, Canada

Cosmetics

I've started my career in 1997 with Unilever Argentina and continued in Canada until 2002, during this time I've held different positions in Engineering, Inbound Logistics and Procurement. In 2002 I've joined Estee Lauder companies where I've held progressive leadership positions in Planning, Operation and Quality up to Executive Director level. Since July 2017 I've been leading the Operations, Quality and Supply Chain areas as a Vice President for Cosmetica Laboratories, focusing on transforming our process, system and technology to drive growth and excellence in innovation and customer service.

Janie Moore Saje Natural Wellness

Janie Moore

Chief Supply Chain Officer

Saje Natural Wellness

British Columbia, Canada

Cosmetics

Janie Moore is the Chief Supply Chain Officer for Saje Natural Wellness, focussing on the supply chain, distribution, and regulatory side of the business. Involved in the growth and vision of Saje for twenty-five years, she has gained invaluable first-hand knowledge in the essential oil and natural products industry.

Julie Champagne Clarins Canada

Julie Champagne

Vice President, Supply Chain & Operations - North America

Clarins Canada

Quebec, Canada

Cosmetics

Julie Champagne is a strong leader with more than 20 years of experience in leading operations, logistics and supply chain management for the Clarins Group in Canada. With her leadership and competences acquired throughout the years, she now oversees and entail management of overall strategic aspects of the Supply Chain operations for Clarins across the North America region. She truly believes that gender diversity in the workforce not only fosters collaboration, understanding and tolerance but also boosts competitiveness, productivity and corporate social responsibility.
Lisa Lisson FedEx Express Canada

Lisa Lisson

President

FedEx Express Canada

Ontario, Canada

Delivery Services

Lisa Lisson is president of FedEx Express Canada based in Mississauga, ON.

She leads a team of 7,000 employees at more than 68 locations coast-to-coast, delivering customer-focused international and domestic shipping solutions. Lisson has led the largest era of infrastructure investment in FedEx Express Canada history, which includes the modernization of a domestic air fleet, the development of new service centres across Canada, introduction of new, innovative shipping solutions, and an expanded national retail network. Central to Lisson's managerial focus is her belief in the FedEx People-Service-Profit (P-S-P) philosophy.

Lisson is leading an era of unprecedented acclaim for the FedEx brand in Canada which is consistently ranked by various independent surveys as among the most respected transportation companies and employers in Canada.

Lisa Vegso PECO Pallet, Inc.

Lisa Vegso

Country General Manager, Canada

PECO Pallet, Inc.

Ontario, Canada

Delivery Services

Lisa's progressive career in the supply chain industry spans more than twenty years. In her current role she is a member of PECO's senior executive team and has overall responsibility for strategy, operations and financial results for Canada. Lisa is currently pursuing an MBA from McMaster, DeGroote School of Business.
Carol Valentine Fleck Mohawk College

Carol Valentine Fleck

Professor & Coordinator, Supply Chain Management Graduate Program

Mohawk College

Ontario, Canada

Education

Carol Valentine Fleck B.Sc., P.Log, a Supply Chain and Logistics professional with over twenty years of supply chain and operational experience. Carol has a high degree of operational competencies and expertise within all areas of supply chain whose work experience has taken her around the globe.

Claudia Rebolledo HEC Montreal

Claudia Rebolledo

Leader, Canada Supply Chain Operations

HEC Montreal

Quebec, Canada

Education

Claudia Rebolledo is Associate Professor and Chair of the Department of Logistics and Operations Management at HEC Montreal. She holds a diploma in Industrial Engineering, a M.Sc. in marketing and a Ph.D. in Business Administration. Her research and teaching focus mainly on inter-firm relationships in supply chains, supplier development and purchasing strategy.

Diane Bischak University of Calgary

Diane Bischak

Professor of Operations & Supply Chain Management

University of Calgary

Alberta, Canada

Education

Diane Bischak is Professor of Operations and Supply Chain Management, Haskayne School of Business, University of Calgary. She has published numerous research articles on inventory management and quality control and holds several teaching awards. She is Co-Director of ACCESD Healthcare, working with healthcare professionals to develop solutions that use limited health resources more effectively.

Karen Owen Ontario Education Collaborative Marketplace (OECM)

Karen Owen

Vice President, Supply Management and Customer Relations

Ontario Education Collaborative Marketplace (OECM)

Ontario, Canada

Education

A recognized senior leader in strategic sourcing, procurement, organizational change and business innovation, Karen over the past 35+ years, implemented numerous leading edge, processes, practices and innovative solutions, both within the Ontario Government and now as VP, Supply Management & Customer Relations at OECM, an NFP supporting education in Ontario.

Maureen Sullivan NECI

Maureen Sullivan

President

NECI

British Columbia, Canada

Education

Maureen is President of National Education Consulting Inc. (NECI), and specializes in helping organizations maximize the value they receive from procurement and contracting activities. She is a lawyer by training, has obtained her Certified Training Practitioner designation through ATD, and manages the curriculum development and instructor training for NECI offerings including the Public Sector Procurement Program (PSPP).

Olga Kaminer Sheridan College

Olga Kaminer

Professor of Supply Chain, Logistics, and Operations Management

Sheridan College

Ontario, Canada

Education

Olga Kaminer is a Professor of Supply Chain Management in Pilon School of Business, Sheridan College, Mississauga. She holds PhD in Operations Management from Schulich School of Business, York University, Toronto, and MSc and BSc in Industrial Engineering and Management from Technion, Israeli Institute of Technology.

Tracey Lopers Conestoga College

Tracey Lopers

Professor, Supply Chain Management

Conestoga College

Ontario, Canada

Education

Tracey Lopers has been a Professor in the Business Purchasing and the Business Administration Supply Chain and Operations Management programs at Conestoga College since 1999. In this capacity she has influenced students, researched, created and delivered curriculum, and co-authored a case in Logistics. She has been a Faculty Advisor for Value Stream Mapping Capstone Projects, served as Program Coordinator and has been a Faculty Advisor for Conestoga College's APICS student chapter.

Furthermore, she has organized many networking and educational events to bring students and industry professionals together. Tracey has also been involved in promoting career opportunities in supply chain to high school students through the DECA business competition program and many high school visits.

Tracey is passionate about supply chain, networking, continuous improvement, systems thinking, and improving business processes. She was nominated for the Aubrey Hagar Distinguished Teaching Award in 2005 and again in 2011. She was awarded the Student Chapter Mentor Award from APICS in 2003. In addition, she has also been the recipient of the Member of the Year Award from APICS Ontario Grand Valley Chapter.

Prior to joining the college, Tracey worked in the automotive and aerospace industries in varying supply chain leadership roles.

She has obtained the following professional designations through APICS: CPIM-Certified in Production and Inventory Management, CIRM- Certified in Resource Management, CSCP-Certified in Supply Chain Management Professional and CLTD- Certified in Logistics, Transportation and Distribution.

Wende Kinch University of British Columbia

Wende Kinch

Senior Manager, Fleet & Purchasing Services

University of British Columbia

British Columbia

Education

Wende Kinch, SCMP is an accomplished supply chain executive. An innovative mindset with outstanding leadership credentials in building, leading and improving the supply chain performance of organizations. A motivating leader with high personal integrity and exceptional work ethic. Wende is extremely passionate about the profession and is dedicated to giving back whenever possible.

Originally from Winnipeg, Manitoba, Wende spent time on the Manitoba Institute board of directors and since moving to Vancouver, British Columbia, she now represents BC as the Vice President of the BC Board. In addition to volunteering her time on the board, Wende is also an instructor for the SCMP program.
Tanya Roach August Electronics Inc.

Tanya Roach

VP, Supply Chain

August Electronics Inc.

Alberta, Canada

Electronic Manufacturing

Tanya Roach, VP of Supply Chain at August Electronics has held her SCMP designation since 2007. Tanya has held various leadership roles in Power Generation, Oil and Gas, Telecom and most recently in Electronics Contract Manufacturing. In her 16 years working in Supply Chain, Tanya is excited about the value Supply Chain can bring to organizations.

Leah Slaughter Varitron

Leah Slaughter

Vice President of Supply Chain and AI Program

Varitron

Ontario, Canada

Electronic Manufacturing

Leah has over 20 years of extensive experience in Supply Chain and redesigning end-to-end supply chains evaluating where supply chain resources are best deployed to maximize company revenue and improve customer delivery performance by using an assessment of strategic risk for the company through strategic sourcing, demand intake, supply chain management, procurement, materials management, manufacturing, logistics and customer service. Leah's experience with component distribution at Future Electronics, various multinational EMS providers, such as,SMTC, BreconRidge, Sanmina, Celestica, Jabil, SigmaPoint and OEM's as well as consulting for Supply Chain process and applications has allowed her to share her knowledge and manage teams of up to 200+ people. Graduating with honours and on the Dean's List, Leah received Diploma's in Materials Management & Distribution and Marketing & Business Administration from Sir Sandford Fleming College.
Anouska Spencer Suncor Energy

Anouska Spencer

GM Category Management

Suncor Energy

Alberta, Canada

Energy Solutions

Anouska, a Supply Chain Management professional is currently General Manager, Category Management working in the Strategy and Operations Services group at Suncor Energy Inc. Prior to joining Suncor, she worked in different Oil & Gas companies holding various commercial roles. She loves painting, attending concerts and doing activities with her 2 kids and husband Daniel. Anouska holds a B.A, SCMP designation and MBA from the University of Calgary.

Erin Geldard Kruger Inc.

Erin Geldard

Erin Geldard

Kruger Inc.

Quebec, Canada

Energy Solutions

Erin Geldard has over 25 years experience in supply chain management and holds an undergraduate degree from McGill University as well as an Executive MBA from Universite de Quebec à Montreal. As a senior leader for large corporations in aerospace, financial and telecommunication sectors, she has led numerous transformations from traditional procurement to strategic sourcing as well as optimizing logistics. Erin is currently Vice President of Sales Administration at Kruger.

Heather Tannash BC Hydro

Heather Tannash

Senior Supply Chain Advisor, Materials Contract Management

BC Hydro

British Columbia, Canada

Energy Solutions

Heather Tannash, Senior Supply Chain Advisor at BC Hydro and Power Authority, advocates strong relationships with suppliers and stakeholders utilizing collaborative approaches to champion supply chain objectives, contract compliance and continuous performance improvements.

Her experience in strategy development and implementation for retail and non-profit resulted in two Royal Bank of Canada Canadian Woman Entrepreneur Award nominations. Outside of her career, she devotes her time to her son and fitness.

Isabelle Leclerc Cascades

Isabelle Leclerc

VP, Supply Chain

Cascades

Quebec, Canada

Energy Solutions

Isabelle is a seasoned business executive with over 20 years of experience in supply chain management and business transformation. She has over ten years of consulting experience at Deloitte where she has worked with many Canadian and Global organizations to design and implement business processes that have significantly improved their business performance and competitiveness. She led large cross-functional programs with manufacturers, consumer packaged goods companies and retailers. These projects focused on supply chain transformation that combine technological and operational improvements with the objective of driving top line growth and improving margin and operational efficiencies. She is recognized for being a leader with a strong business acumen and a result-oriented mindset. Isabelle is currently VP Supply Chain at Cascades and holds a Bachelor degree in Industrial Engineering from the Polytechnique University of Montreal and an MBA from HEC Montreal.

Kara Slemko Canadian Natural Resources Limited (CNRL)

Kara Slemko

Vice President - Commercial Operations

Canadian Natural Resources Limited (CNRL)

Alberta, Canada

Energy Solutions

Kara joined Canadian Natural Resources Limited (CNRL) in 2012 as Director – Supply Management Operations. In January of 2015, Kara was appointed to Vice President for Supply Management; responsible for both Major Projects and Operations Procurement, Contract Formation, Vendor Management along with Materials Management operations supporting CNRL's Canadian Operations (Oil Sands, Thermal and Conventional). In 2017, Kara was appointed to Vice President, Commercial Operations; further extending to her existing responsibilities all Joint Venture activities for CNRL.

CNRL is one of the largest independent crude oil and natural gas producers in the world with an effective and efficient, diversified combination of assets in North America, the North Sea and Offshore Africa.

Prior to joining Canadian Natural, Kara was responsible for leading Ernst & Young's Supply Chain & Operations Advisory Services Practice in Calgary. Prior to Ernst & Young, Kara has worked for Canada's largest railroad (CN Rail) for over 16 years in various strategic and operations roles that have delivered a combination of operational efficiencies, asset utilization (fleet management) corporate strategy, business development and customer service excellence. Kara's role with CN Rail enabled her to work across all industry segments that utilize rail, including working extensively with the Oil & Gas industry in Western Canada where she provided supply chain strategies and operations solutions to major Oil & Gas companies. Kara was one of the original initiators and developers of CN's Pipeline on Rail strategy.

Over the last 25 years Kara has provided leadership, and supply chain vision to deliver transformation and change management strategies that include the ability to evaluate organizational and functional processes for key corporate functions and initiatives, while balancing revenue growth, asset utilization, risk and costs for her organization and a number of previous clients both locally and internationally. Kara has extensive supply chain, logistics, operations, and project experience gained through managing operations and implementing extensive business transformation strategies across her organization's and client's supply chains.

Kara continues to actively participate and provide expertise in many industry forums, University advisory committees to further develop supply chain curriculum and is well respected within the industry, as a result of her participation and success in domestic and international initiatives.

Karina Di Rupo Rolland Fine Papers

Karina Di Rupo

Corporate Supply Chain Director

Rolland Fine Papers

Quebec, Canada

Energy Solutions

Combining eighteen years of proven experience in Strategic Sourcing, Supply Chain Management as well as Project Management within the Aerospace, Mining and Paper industry. Throughout my career, I have lead the development and execution of complex supply chain projects and initiatives aimed at optimizing total life cycle costs, increasing supplier performance as well as exceeding customer satisfaction.

Maria Lindenberg Independent Consultant

Maria Lindenberg

Independent Consultant and Former Chief Procurement Officer, Chevron

Independent Consultant

Alberta, Canada

Energy Solutions

In 2017 Maria retired from a 35 year SCM career in the oil & gas industry. She progressed through all SCM disciplines across 2 companies (Shell and then Chevron), retiring from the position of Chief Procurement Officer. Maria now pursues adhoc engagements as an independent SCM consultant out of Calgary, Alberta. She is also on the Board of a non-profit organization in Mexico, where her 35 year SCM and leadership experience is proving to be invaluable.

Marie-Josee Parent Nemaska Lithium Inc.

Marie-Josee Parent

Directrice Principale, Chaine d'approvisionnement et administration de contrats

Nemaska Lithium Inc.

Quebec, Canada

Energy Solutions

Marie-Josee Parent is a senior legal and business professional, with across-the-board experience in strategic management, planning & control of all procurement activities within leading class private and public organisations. Over the course of her career, she successfully designed and implemented procurement transformations to procure efficient inventory, contract and vendor performance management. She is also a firm believer in developing and coaching high-performance teams. Marie-Josee is currently leading all supply chain activities of Nemaska Lithium's billion dollars construction project as well as operating start-up requirements.

Monica Feregrino Westport Fuel Systems

Monica Feregrino

VP, Operations Excellence Purchasing and Supply Chain Management

Westport Fuel Systems

British Columbia, Canada

Energy Solutions

Monica Feregrino, VP, Operations Excellence, Supply Chain and Quality at Westport Fuel Systems is a transformational Executive with 24 years of experience. Business oriented, experienced in providing increased efficiency and profitability and supporting business expansion in technology, development, lean operations, continuous improvement, manufacturing, purchasing, supplier quality, supply chain, product. Monica Feregrino's extensive experience has given her a comprehensive understanding of Supply Chain. Her career is complemented with service to the Professional community as a mentor for new Supply Chain and Engineering Professionals.

Ruth Amarilla Suncor Energy

Ruth Amarilla

Manager, Category Management

Suncor Energy

Alberta, Canada

Energy Solutions

Ruth Amarilla is a Supply Chain Management Professional with more than 20 years of experience in the manufacturing, consulting and oil and gas industries. She joined Suncor Energy Services in May 2017 as Manager, Category Management. Prior to that, she held different leadership positions at ConocoPhillips Canada, Nexen Inc and Tenaris.

Ruth is a Professional Engineer (APEGA) and holds an MBA from CEMA University and a Masters of Engineering in Project Management from University of Calgary.

Terri MacLeod Suncor Energy

Terri MacLeod

GM Supply Chain Shared Services

Suncor Energy

Alberta, Canada

Energy Solutions

Terri has been with Suncor for 17 years, most of it in supply chain management.

Her experience has been built through supporting Suncor's growth and maturity of its Supply Chain through ERP implementations, mergers, centralization of supply chain services, and the set-up of SCM at Suncor's largest growth project in Fort Hills. This has led to her current role leading Strategy, Analytics, Sustainability and SCM's Digital Transformation.

The constant evolution of technology, incredible people, and the privilege to navigate and influence our journey provides new challenges every day. Coaching future leaders is her passion along with raising her two girls.

Vineeta Maguire Encana Corportion

Vineeta Maguire

VP, Supply Chain Management North America

Encana Corportion

Alberta, Canada

Energy Solutions

Vineeta currently leads the Supply Chain organization for Encana across North America. She has a master's in chemical engineering and has added value by integrating her 30 years of Field Operations, Technical expertise, and Commercial experience to deliver results in the oil and gas industry. She sits on the Easter Seals and Van Horne Institute Board of Directors and is involved with Haskayne School of Business for Supply Chain.
Alison Huzul LBC Tech

Alison Huzul

Assistant Vice President / Real Estate & Supply Chain

LBC Tech

Ontario, Canada

Finance

Alison is the Assistant Vice President Real Estate and Supply Chain for LBC Tech. A proven performance driven leader with over 25 years of practice in Global Supply Chain.

Best known for executing transformational strategic procurement for complex, high profile, high value procurements, portfolio / category management, project management, and vendor relationship/risk management for both the private and public sector. She is currently enrolled for her Executive Master of Business Administration (MBA) degree, is a Certified Supply Chain Management Professional (CSCMP) and a Certified Professional in Supply Chain Management (CPSM).

Bobby Dhanoa KPMG

Bobby Dhanoa

Global Chief Procurement Officer

KPMG

Ontario, Canada

Finance

Bobby Dhanoa is passionate about sourcing in times of intense disruption. As Chief Procurement Officer for KPMG International, Bobby's focus is on building a transformational procurement function that adds value to a truly global business – embracing technology, managing shifting geopolitical dynamics and driving efficiencies. Previously she's held global leadership roles at BP plc, Pfizer, Mars Inc., and Marks & Spencer.

Elena Stolovitsky Manulife

Elena Stolovitsky

AVP, Procurement

Manulife

Ontario, Canada

Finance

Elena has 19 years of progressive procurement experience in a number of top-tier organizations, such as Celestica, Elmers, Maple Leaf Foods, CIBC and Manulife. From electronic components to full process outsourcing and financial services Elena has contributed procurement expertise to achieve business goals. Elena holds a Bachelor of Engineering and Management (McMaster University) and a Certificate from the Executive Program for Supply Chain and Logistics Management (Schulich School of Business).

Diane Horvath BDO Canada

Diane Horvath

Manager, Procurement Advisory Services

BDO Canada

Ontario, Canada

Finance

Diane Horvath joined the United Way of Greater Portland, Maine as Senior Vice President of Technology and Operations in February 2019. Prior to returning to the U.S., Diane had most recently worked in Toronto as a management consultant in procurement and sourcing for BDO Canada, with a primary focus on information technology and information management. During her time in Toronto, Diane also held positions as the Chief Operating Officer of Advancement Services at the University of Toronto and Director of the Goods and Services Procurement Branch for the Government of Ontario.

Diane earned her law degree from the Washington College of Law at American University in Washington, D.C. She was a litigator early in her career in Maryland, and then moved into policy roles as a staff attorney for the Virginia legislature, a private e-government company, and Virginia state government's technology agency. Diane has served as a volunteer and board member for multiple organizations in the U.S. and Canada.

Isabelle Deblois BNP Paribas

Isabelle Deblois

VP, Procurement

BNP Paribas

Quebec, Canada

Finance

Isabelle Deblois has several years of experience in procurement, contracts and strategic sourcing in Quebec and Alberta. Isabelle has been in her current role as the Procurement Manager at BNP Paribas in Montreal for almost four years. Prior joining BNP Paribas, she held the position of Manager, Contracts and Sourcing at AltaLink and prior to that she was the Director of Supply Chain Management at the University of Calgary. She held other various procurement positions at TransCanada Pipelines, ENMAX Corporation and Canadian Pacific Railway. Isabelle has a Bachelor Degree in Management from Universite du Quebec à Montreal, as well as a Master's in Public Administration from Ecole nationale d'administration publique.

Jackie Wang Scotiabank

Jackie Wang

SR.VP, Chief Procurement Officer

Scotiabank

Ontario, Canada

Finance

Jackie Wang, SVP and Chief Procurement Officer at Scotiabank, is a strategic Procurement & Supply Chain Executive. She has a successful track record of building and leading high performance organizations; developing game changing organizational strategies, category & sourcing strategies, supplier strategies and operation risk management strategies. Her broad experience stretches across various Supply Chain functions in CPG, Mining and Financial industries, in the US, Canada as well as Europe.

Jeannine Heron Citigroup

Jeannine Heron

Vice President, Global Technology Sourcing

Citigroup

Ontario, Canada

Finance

Global Technology is constantly changing and requires Procurement Professionals who can not only leverage supplier relationships and negotiate extensive contracts, but follow and understand technology changes. As a Global Procurement Professional with over 20 years' experience, I am able to bring that value to my stakeholders. I specialize in IT Procurement at a Global level as well as in managing multiple stakeholders and projects, both locally and throughout the globe. My experience includes global strategic sourcing, category management, vendor management, process improvement and leadership. I am a proven leader having managed local and global teams, unionized and non-unionized, in all procurement categories such as IT/Telecom, Marketing, Print, Travel, Legal & Professional Services, etc.

My current role is as Vice President of Global Technology Sourcing with Citigroup. I thrive on bringing experience and extensive knowledge to my clients, enhancing their experience with the entire supply chain. While cost savings are certainly a driver and a target consistently over achieved on, providing expertise and value to the client at the supplier relationship and contract level ensure success and a positive impact to the supply chain. My extensive experience allows me to identify opportunities for improvement and success, generate further savings and value add, and drive compliance.

I thoroughly enjoy negotiating, working with both supplier contracts and internal clients in order to achieve the required balance of cost effectiveness, supplier governance, quality, and delivery. I am constantly looking for opportunities to learn in order to keep up with the ever changing technology landscape and enjoy bringing knowledge and value to my clients at all levels throughout the organization.

Outside of work, I enjoy travelling, good books and a nice single malt Scotch. I have also been a head coach of girls rep volleyball for over 10 years.

Joy Nott KPMG

Joy Nott

Partner, Trade & Customs Practice

KPMG

Ontario, Canada

Finance

Prior to joining the KPMG Trade and Customs Practice as a Partner in July 2018, Joy Nott was President of the Canadian Importers and Exporters Association (I.E.Canada) for 8 years. Joy brings over 30 years of experience in customs compliance to the KPMG team. Joy started her career in Montreal and worked for over 10 years for well-known customs brokers/freight forwarders giving her hands on operational experience. Joy has sat on various committees as advisors to Canadian Federal Ministers and has testified before both the House of Commons and Senate Committees on international trade on matters directly impacting Canadian importers and exporters.

Karen Henrikso KPMG Canada

Karen Henrikso

Advisory Services, Supply Chain

KPMG Canada

Ontario, Canada

Finance

Karen has helped "bring order to chaos" over her 15+ year career in Supply Chain. Her passion for finding solutions led her to consulting where she supports clients in a variety of industries, including CPG, pharmaceutical, technology and aviation. She mentors aspiring Supply Chain leaders through industry panel events including UofT's Rotman Operations Management Association.

Lori Benson EY

Lori Benson

Global Procurement Operations

EY

Ontario, Canada

Finance

Lori successfully earned (SCMP) designation in 1994. She actively supports development programs and networking opportunities that promote sharing of best practices for Supply Chain professionals. She focuses on transformative, innovative and compelling Supply Chain and Supplier Diversity strategies to win in the market.

Michelle Albanese TD

Michelle Albanese

Head of Responsible Sourcing and Supplier Diversity

TD

Ontario, Canada

Finance

Michelle Albanese is Head of TD's Responsible Sourcing and Supplier Diversity program and activities across Canada and the US, a part of the Bank's Ready Commitment. In this role, Ms. Albanese drives TD's Responsible Sourcing program, which assesses and engages suppliers to adopt best practices for social, ethical and environmental corporate responsibility, including carbon emissions reduction. She also leads TD's Supplier Diversity program, encouraging the inclusion of diverse-owned suppliers to support enterprise-wide operations.

Ms. Albanese has over 22 years of experience in the environmental and sustainability fields; a Master of Science from the University of Waterloo, and a Bachelor of Science from the University of Guelph. She previously worked in consulting, non-profit and government sectors. Ms. Albanese is currently on the Board of Directors of WBE Canada, which supports women entrepreneurs.

Myriam Cannon Deloitte

Myriam Cannon

Supply Chain Management Consultant

Deloitte

Quebec, Canada

Finance

Myriam is a member of Deloitte's Strategy & Operations Consulting practice. Specializing in Retail Supply Chain Management, Myriam has 7+ years' experience in the fashion industry, having held roles in Operations & Logistics, Buying & Merchandising, Inventory planning and Distribution. Prior to joining Deloitte, Myriam worked for major international retailers in footwear, accessories, apparel, and luxury leather goods.

Nadia Malek Desjardins

Nadia Malek

VP, Procurement & Administrative Services

Desjardins

Quebec, Canada

Finance

Vice president, Procurement and Administrative services for Desjardins, the largest cooperative financial group in Canada, Nadia has more than 20 years of experience in the procurement sector, she has worked for organizations such as Bell Helicopter, CAE and Cirque du Soleil. She holds a Bachelor in Business Administration, she is a Certified Management Accountant (CMA) and also a Six Sigma Black Belt.

Nadia has a strong experience in Strategic Sourcing, negotiating, contracting national and international agreements, establishing and deploying procurement policies, implementing P2P systems and travel management. Throughout her career she has distinguished herself by her leadership and her ability to deliver the results to achieve the objectives. As a team player and a manager close to people, she embodies the Desjardins values.

Natascha Schijven Deloitte

Natascha Schijven

Partner, Supply Chain Manufacturing Operations

Deloitte

Alberta, Canada

Finance

Natascha is a Partner in Deloitte Canada's Supply Chain and Manufacturing Operations practice based in Toronto. She has 18 years of consulting and industry experience serving small, mid and large scale clients across North America, Europe and Asia. She has worked with clients across manufacturing, retail and service industries, leading teams in projects varying from accelerated in-year cost take-out to large-scale, multi-year procurement transformations. She has significant experience across direct and indirect sourcing and is considered a thought leader in analytics-based, digital strategic sourcing, fact-based negotiations, transformation program governance and change management. Natascha started in operations for a large European packaging conglomerate and has worked the majority of her career as a consultant advancing the use of statistics, analytics and innovative solutions in procurement, sourcing and supply chain.

Pamela Schott BMO Financial Group

Pamela Schott

Vice President, Global Third Party Risk Management & Supplier Performance

BMO Financial Group

Ontario, Canada

Finance

A seasoned Executive with over 20 years of extensive background in all areas of Procurement. Recognized as a strategic thinker with a proven track record to develop and execute on complex business strategies. In-depth experience in third party supplier risk management program development, execution and governance oversight. Successfully led several cost efficiency programs to deliver sustainable bottom line savings through effective cost reduction and value enhancing programs, including mergers and acquisitions. Demonstrates strong skills in communication, change and talent management to ensure sustainability. Continued community involvement has provided progressive philanthropy opportunities including several board seats – Habitat for Humanity – Toronto, JDRF Canada – Gala.

Siobhan Chinnery PwC Canada

Siobhan Chinnery

Senior Manager

PwC Canada

Alberta, Canada

Finance

With over 25 years of supply chain management roles based in global resource sectors, Siobhan has had a career influencing organizations to improve their supply chains. Having risen through the ranks to VP leading teams and executing change, she has also been an active coach and mentor for most of her career. She is very proud to be a Senior Manager in Consulting at PwC Canada.

Siobhan also facilitates retreats and workshops for women to find and accelerate their true purpose. She is passionate about creating a world of tolerance and equality for all and empowering women to claim their space in that world.

On the home front, Siobhan is loved and supported by husband, Scott, and their two amazing daughters, who both attend Dalhousie University in Halifax.
Anna Petrova Conagra Brands

Anna Petrova

Director, Head of Supply Chain Canada

Conagra Brands

Ontario, Canada

Food Production

Anna is an accomplished Supply Chain executive with over 25 years of transformational supply chain leadership in Canada and internationally. Anna is currently a Director of Supply Chain with ConAgra Brands Canada, one of the largest North American food companies. Previously she led Supply Chains at Ferrero Canada and European divisions of Mondelez and Procter & Gamble.

Annie Noël Agropur

Annie Noël

VP, Supply Chain

Agropur

Quebec, Canada

Food Production

Annie Noël is Vice President, Supply Chain at Agropur since July 2018. She has more than fifteen years of experience in international logistics and distribution, transportation, sales & operations planning (S&OP) and customer service. She holds a Bachelor degree in Business Administration from HEC Montreal and has worked in various industries including consulting services, pharmaceutical, CPG and mining.

Christine Forget Agropur

Christine Forget

Vice-President, Global Strategic Sourcing

Agropur

Quebec, Canada

Food Production

Christine Forget is responsible for the Global Strategic Sourcing organization at Agropur since 2017 and ensures, with her Teams located in Canada and the United States, the optimal procurement of goods and services required to achieve the objectives of the Dairy Cooperative.

With more than 20 years of experience at Bombardier Aerospace in Procurement, Product development and Customer Support, Ms. Forget has held several management positions, including Vice President, Procurement - Business Aircraft Division.

Ms. Forget holds a Bachelor degree in Business Administration from HEC Montreal and an Executive MBA from McGill University.

She is also a member of the Board of Directors at eco Entreprises Quebec, a non-profit organization, where Ms. Forget is also a member of the Circular Economy Committee.

Ms. Forget enjoys arts, nature and the practice of various sports. She lives in Montreal with her husband and two boys.

Connie Mammone Unified Purchasing Group

Connie Mammone

Chief Supply Chain Officer & GM

Unified Purchasing Group

Ontario, Canada

Food Production

Connie Mammone is a driven collaborative change agent & Inspirational leader whose passion is team capability development and transforming organizations to exceed company objectives.

For over 25 years, Connie has held a variety of Senior Procurement and Supply Chain roles in the CPG, Professional Services & Food Service Industry. She also owns Geniotic Consulting Inc.

Connie has travelled extensively internationally, lead global teams and has mastered the "art" of remote people management.

Gavinder Bhatia Weston Foods

Gavinder Bhatia

VP, Procurement & Chief Procurement Officer

Weston Foods

Ontario, Canada

Food Production

Gavinder has an engineering degree coupled with an MBA. Her passions at work are people, process and strategy – and she believes in Family First. She's a mother to 2 kids and has been happily married for 15 years. She hopes to continue to develop talent and inspire people to believe in themselves, constantly learn, and have fun in all aspects of their lives.

Julie Edwards Kraft Canada (Cadbury)

Julie Edwards

VP, Operations

Kraft Canada (Cadbury)

Ontario, Canada

Food Production

Julie is the Sr. Director of Integrated Supply Chain for Mondelez Canada. She has strategic responsibility for the entire Canadian supply chain, from sourcing to shelf, comprising five factories, two distribution centres and over 1,500 people producing and distributing iconic Canadian brands including Cadbury, Oreo, Halls, and Sour Patch Kids.

Before joining Mondelez, she had a diverse career, including international and cross-functional roles in both Cadbury and Kraft Foods. Julie holds a B.Sc. and MBA from Ivey Business School.

Karen Heaton Ferrero

Karen Heaton

Manager, Transportation, Customs, Supply Chain

Ferrero

Ontario, Canada

Food Production

Karen Heaton is the Transportation and Customs Manager at Ferrero Canada located in Brantford, Ontario. She graduated from Sir Sandford Fleming College with Customs Administration Diploma and acquired designations in P. Log, C.C.S, C.I.F.F.A and Customs Professional Certificate. After a ten year career in the freight Forwarding and Customs brokerage industry, she accepted a position as Director of Customs and International Trade with Loblaw Companies Ltd. She has been an active member of CPMA (Canadian Produce Marketing Association), I.E. Canada, and often participated in meetings with the BCCC (Border Consultative Committee).

Kim Teichroeb Epicure

Kim Teichroeb

Director of Supply Chain

Epicure

Alberta, Canada

Food Production

Kim Teichroeb is a procurement & supply chain leader. During her career she has specialized in transforming procurement and supply chain organizations within various industries including food service, fashion, telecom, and retail. The foundation of her success lies in a passion and talent for developing partnerships. She loves the challenge of working with various suppliers and service providers to negotiate unique solutions to improve efficiencies, build sustainability, increase value, and save money. Kim believes in giving back and has held positions on several not-for-profit boards over the past 15 years. In her spare time, Kim enjoys spending time outside with her 2 dogs, hiking, skiing, and mountain biking.

Leslie Nicholson Nestlé Canada

Leslie Nicholson

SVP, Supply Chain Operations

Nestlé Canada

Ontario, Canada

Food Production

Leslie Nicholson is currently the Senior Vice President of Supply Chain Operations for Nestlé Canada She serves as a member of the Business Executive Team and reports directly to the President & CEO of Nestlé Canada. In this capacity, Leslie provides leadership and insight across the Consumer Value Chain for Nestlé in Canada. She is directly responsible for the following functions: Demand and Supply Planning, Customer Service, Logistics Operations, Customer and Supplier Facing, Advanced Business intelligence and Product Commercialization.

Leslie is a highly skilled commercial leader with 25 years of experience across multiple industries, business models, countries, channels, categories and distribution models. She is well known as an integrator and communicator who defines and transforms strategic plans that deliver results to shareholders.

Previous to her current role, Leslie was the VP, Procurement and Product Commercialization at Nestlé Canada. She has worked in a number of cross functional areas spanning Operations, Product Management, and Sales and Category Leadership for a broad range of well-known brands and companies: Cargill, Canada Safeway, L'Oreal, CP Rail and Nestlé.

Leslie holds a Bachelor of Commerce degree from the University of Saskatchewan.

Lisa MacNeil Gordon Food Service Ontario

Lisa MacNeil

President

Gordon Food Service Ontario

Ontario, Canada

Food Production

Lisa graduated with an honours degree in Business from Wilfrid Laurier University and started her career in the food service industry, when she joined Canada Packers as a Quality Control Technician.

From that beginning, Lisa's career has spanned across three major corporate acquisitions (Canada Packers, Maple Leaf Food Service and Gordon Food Service). Her diversified professional experience has taken her through many positions including Customer Service, Sales, Key Account Manager, Director of Human Resources, Vice President Independent Food Service Sales, Director of Marketing and Procurement, Director of Multi-Unit Sales for Gordon Food Service in Ontario and General Manager for United Restaurant Supplies, a smallwares and equipment company that GFS acquired in 2012. In 2015, Lisa took on the role of President for Gordon Food Service Ontario.

Lisa has also served on the Executive Committee of Women's FoodService Forum (WFF) as Vice-Chair of Events, on Advisory Council for Humber College Hospitality Management ' Hotel & Restaurant Program and is a member of CEO Global.

As a wife and mom of two children, Lisa found the pursuit to achieve equilibrium between a professional career and a nurturing family life provided her with a balanced approach to her leadership roles.

Lori Digulla Starbucks

Lori Digulla

VP, Supply Chain

Starbucks

Ontario, Canada

Food Production

Lori Digulla currently serves as Vice President Supply Chain Operations for Starbucks Canada. In this role she leads sourcing, planning, commercialization, and logistics for the 1,500 café chain enabling rapid growth, speed of innovation, and a frictionless delivery of true connection for every customer across the country.

Prior to joining Starbucks in 2017, Lori has designed and enabled transformational change in large retailers across multiple industries. Spanning 10 years with Accenture and then Kurt Salmon Associates, Lori drove profitable growth in many client organizations. Some of her most exciting work included designing and implementing Supply Chain networks to support rapid e-commerce growth, supporting global expansions, and optimizing the distribution network for many fortune 500 companies. Lori then moved on to Lowe's where as Vice President Supply Chain, she led the company in its first international expansion and subsequent exponential grown in the Canadian market.

Lori is a Queen's Engineering alumni and shares her life in Toronto with her husband, an avid entrepreneur, and two young daughters. A lifelong athlete, Lori is passionate about encouraging the next generation of kids to have a healthy lifelong relationship with sports & fitness. In support of this, Lori has served as a board member of the Canadian Women's Hockey League and then launched and sold a California based company called Active Kids that promotes positive play and physical development in kids.

Lorraine Green Restaurants Services Canada

Lorraine Green

Senior Director of Supply Chain

Restaurants Services Canada (Burger King Canada)

Ontario, Canada

Food Production

Lorraine is currently Senior Director, Supply Chain with RSCI, serving Burger King Canada Restaurants. Lorraine previously held the position of V.P. of Supply Chain Management with QSCC as well as with Wendy's Restaurants of Canada. Lorraine has spent her career in Supply Chain and loves the fast pace challenge it offers.

Millicent Lai Parmalat Canada

Millicent Lai

Supply Planning Manager – Fluid

Parmalat Canada

Ontario, Canada

Food Production

Graduated in 2010 with a degree in engineering from University of Toronto, Millicent chose to grow her career in Supply Chain, focusing mainly in Food/CPG. Through demonstrated results and passion for her job, she took on her current role in 2016 as Supply Chain Manager at Parmalat.

Sara Curwen Sofina Foods

Sara Curwen

VP, Supply Chain

Sofina Foods

Ontario, Canada

Food Production

Sara has spent her career in Supply Chain with the last 18 years in the food industry being the highlight. She is currently responsible for leading the Supply Chain team at Sofina Foods. Her passions include developing and mentoring talent as well as motivating change to deliver results.

Shannon Manton Nutrien

Shannon Manton

Manager of Procurement

Nutrien

Saskatchewan, Canada

Food Production

Shannon Manton is the Procurement Manager for Nutrien Cory, Patience Lake and New Brunswick Divisions. In this role, she manages both the procurement and the inventory/warehouse functions at the three sites. She has 19+ years of progressive supply chain management experience supporting operations and capital projects. She has been a SCMA member since 2007 and a Saskatchewan board member since 2016.
Audra Gordon Government of British Columbia

Audra Gordon

Director Procurement

Government of British Columbia

British Columbia, Canada

Government

In her current role as Director, Procurement, Audra Gordon is responsible for oversight of Government of BC's eSourcing platform, BC Bid, as well as the new BC Bid application and services.

In the last twelve years working in public sector, Audra has experience in several large and complex public sector procurements. These include Electronic Medical Records, Strategic Telecommunications Services, Shared Services Videoconferencing, and Student Information Services (MyEd BC). Most recently, she was responsible for sourcing the replacement for BC Bid using a Negotiated RFP. Her background also includes a stint a Director of Client Information Services with Shared Services BC.

As a PMP, and Scrum Certified Product Owner, Audra enjoys working on project teams with a variety of people. She also believes in continuous improvement, learning, and stretching by taking on new challenges. In her spare time, she enjoys dancing around her kitchen with her two children as well as any activity involving getting outdoors in beautiful BC!

Deborah Osborne PF Collins International Trade Solutions

Deborah Osborne

Vice President Customs and Consulting

PF Collins International Trade Solutions

Newfoundland, Canada

Government

Deborah Osborne joined PF Collins in November 2015 as VP, Customs & Consulting, responsible for overseeing the company's Customs Brokerage and Customs Consulting/Compliance services across Canada. Over the course of her career she has played a key role in enhancing performance standards through a combination of process re-engineering and dedication to compliance strategy execution.

Deborah is a licensed Customs Broker and senior manager with over 30 years of experience in implementing customs brokerage and trade compliance programs across US and Canada and providing strategic direction and training support to versatile industries. She has proven expertise in developing corporate policies and procedures while setting company-wide compliance priorities and maintaining a functionally integrated compliance structure.

An exceptional communicator, Deborah is internationally recognized for aggressively identifying growth opportunities and providing tactical solutions that reduce inefficiencies, increase accountability, and accomplish KPI and profitability goals. She regularly hosts customs training seminars and workshops to assist business owners, customs brokers, importers, exporters, managers, purchasing agents, lawyers, and buyers on a variety of Canada & US customs-related topics. As part of the Executive Management team, Deborah reports directly to the President and manages all PFC's customs operations, including special projects, software enhancement, development of internal and external SOPs, KPIs, RPIs, and the Compliance & Consulting department.

In addition to her duties as VP, Customs & Consulting with PF Collins, Deborah is currently serving on the Canadian Society of Customs Broker (CSCB) Board of Directors.

Heather Tizzard Public Procurement Agency

Heather Tizzard

Chief Procurement Officer

Public Procurement Agency

Newfoundland, Canada

Government

Heather Tizzard was appointed as the Province's Chief Procurement Officer in August, 2018. Heather has worked in the provincial public service throughout her career and has held a number of progressively responsible positions during that time, most recently as Assistant Deputy Minister responsible for Municipal Infrastructure and Support. Heather holds a BA and MBA from Memorial University.

Deana Trudeau City of Coquitlam

Deana Trudeau

Purchasing Manager

City of Coquitlam

BC, Canada

Government

Deana has been the Purchasing Manager at the City of Coquitlam in the Finance & Technology Department successfully leading the Purchasing & Stores team for the last 11.5 years. Purchasing, Stores & Inventory is responsible for acquisition and management of over $90M annually in supplies and services required for the City.

Deana holds professional designations in Supply Chain Management and Risk Management and has previously served as a on both the BC and National Board of Directors for the Supply Chain Management Association of Canada for a combined 8 years. She continues to volunteer for the BC institute.

Deana achieved three Management Certificates from Simon Fraser University in the disciplines of Purchasing Management, Risk Management and General Management.

Deana has been a leader both in the City and to her colleagues in other organizations and successfully initiated and implemented several efficiencies. Since 2008, under her management, the City of Coquitlam was one of the first public entities to implement a fully electronic bid issue, submission and selection process. She created instructional information to internal clients empowering busy staff to have full understanding of the complex bid process and the ability to engage in as much in the process that they were able to. Her business case facilitated transition to an enhanced ERP systems to achieve more successes.

She has created and published information on the City's website for the business community to have full understanding of their requirements. One of the many initiatives was creation and implementation of negotiated RFP's and qualifications based selection for professional consultants for the last several year; to ensure the City's needs were met while utilizing the greatest amount of expertise and knowledge of the most qualified companies and personnel selected to do business with.

Deana has presented procurement workshops to local businesses and internal clients for them to have a better understanding of complex public procurement processes so they can learn how to do business for and with the City.

As an SCM Professional, Deana has been a long term advocate for the profession and activities of SCMA; governance, accreditation, our designation, education and training. She believes that continuous professional development has brought success to her in her career and for her employer; that we must continue to develop our skills to be leaders in our organizations while strategically procuring goods and services for the future.

The contribution of her career and volunteer activities provides evidence of her commitment to elevate the importance of supply chain to industry. Her practices have contributed to recognizing the value of selecting the right partners to do business with, utilizing their expertise and treating them as partners.

In her spare time she enjoys cycling, golfing, skiing, hiking and spending time with family and friends.

Jean Loitz City of Edmonton

Jean Loitz

Director, Procurement

City of Edmonton

AB

Government

Jean has dedicated her career to enhancing the supply chain profession through her involvement on provincial, national and global projects in a variety of industries, instructing courses and serving on various volunteer boards including AISCMA, SCMA National and CSCSC. Jean holds a MBA and SCMP, CMP and P.Log designations.

Jennifer Velthuijzen City of Port Moody

Jennifer Velthuijzen

Manager of Corporate Purchasing & Risk Management

City of Port Moody

BC

Government

Jennifer Velthuijzen is passionate about her work in local government, working with many leaders, employees and municipal agencies to deliver the best supply chain value for local government. Jennifer's career has allowed her to successfully navigate both the public and private sector supply chains and to deliver exceptional levels of service to clients. She also serves a Director for the Supply Chain Institute of British Columbia

Lisa Evans Region of Waterloo

Lisa Evans

Chief Purchasing Officer

Region of Waterloo

Ontario, Canada

Government

Lisa is the Procurement Manager/Chief Purchasing Officer for the Regional Municipality of Waterloo, she obtained her Certified Supply Chain Management Professional (CSCMP) designation in 2002. A dedicated professional who is the past

President of the Ontario Public Buyers Association (OPBA) from 2010 - 2012 and was appointed to the Board of Directors for the National Institute of Public Procurement (NIGP) from 2013 - 2015.

Lisa Pryce City of Abbotsford

Lisa Pryce

Purchasing Manager

City of Abbotsford

BC, Canada

Government

Over the last 20 years I've been lucky enough to have been mentored and supported by a series of amazing women in the field who made me challenge myself every day. Because of those women I have been an instructor, served on a board, spoken at conferences and events and volunteered within our industry. I've worked for major crown corporations, led teams in local government and consulted while continuously advancing in my career and raising a family. Supply chain is full of endless opportunities for growth and development and a great field for women wanting to advance past glass ceilings.

Misbah Menezes Cronos Group (CRON)

Misbah Menezes

Director Global Procurement

Cronos Group (CRON)

Ontario, Canada

Government

Misbah is the Director, Global Procurement at the Cronos Group and is responsible for developing strategic approaches to corporate procurement and material management processes globally across the organization. Prior to joining Cronos Group, she managed procurement functions at the Ontario Ministry of Health and Long-Term Care, the Ontario Lottery and Gaming Corporation as well as at the City of Toronto. Misbah holds accreditations from the Schulich School of Business, Ivey Business School and McMaster University.

Tammy Moyse City of Regina

Tammy Moyse

Manager of Procurement

City of Regina

Saskatchewan, Canada

Government

Tammy has over 25 years' experience as a Supply Chain professional, in a variety of industry sectors including construction, technology, manufacturing, warehousing and the public sector. While pursuing her career aspirations, Tammy completed her Business Administration, Certified Professional Public Buyer (CPPB) Designation, Supply Chain Management Professional (SCMP) Designation and Professional Leadership Certificate.

Tharshini Markandaier Town of Richmond Hill

Tharshini Markandaier

Chief Purchasing Officer

Town of Richmond Hill

Ontario, Canada

Government

Tharshini Markandaier is the Chief Purchasing Officer for the Town of Richmond Hill. She passionately believes in partnerships between government and the vendor community to increase overall capacity, understanding and value for each. She is also a member of faculty at Osgoode Hall Law School delivering lectures at an Executive level, on acquisition processes that incorporate innovation and flexibility while reducing the significant risks associated to the public tendering processes. Tharshini graduated from the University of Toronto with a degree in Economics, Psychology and Sociology. Tharshini has a passion for writing and was awarded the Dick Brimmell Award for the best procurement article for 2017. On behalf of the Town of Richmond Hill, she received the prestigious E.A. Danby Award recognizing spirit of vision, demonstration of initiatives and willingness to explore innovative techniques. Tharshini has previously volunteered in the non-profit community development sector in Ghana as well as providing expertise and support for civil rights and social action causes in developing nations.
Alma Arzate Apotex Inc.

Alma Arzate

Global Director, Supply Planning

Apotex Inc.

Ontario, Canada

Health Care

Alma is currently a Global Director, Supply Planning at Apotex Inc. Originally from Mexico, she relocated to Canada in 2007. Alma has over two decades of broad experience across global supply chain and operations in the Automotive, Electronics, Medical Devices, CPG and Pharma industries. Alma holds a Master's in Business Administration (MBA), with a Dual Major in HR and Quality Mgmt. Alma also holds multiple industry designations: SCMP (SCMA), PMP (PMI), CPIM (APICS) and C.P.M. (ISM). Alma is also Lean Six Sigma Green Belt Certified.  

Alma is passionate about continuous improvement, supply chain, career mentoring, and women in leadership initiatives. She is an Open Networker, so feel free to add her to your network on LinkedIn. Alma resides in the GTA with her husband and their three children.

Andrea Englert-Rygus Plexxus

Andrea Englert-Rygus

Chief Procurement Officer & VP, Customer Relationship Management

Plexxus

Ontario, Canada

Health Care

Andrea Englert-Rygus is the Chief Procurement Officer and Vice President, Customer Relationship Management at Plexxus, a leader in Canadian healthcare supply chain.

Her career includes roles in finance, sales, customer service, human resources, labour relations and supply chain across the chemical, retail and healthcare sectors.

Andrea has a Bachelor of Commerce degree from U of T and is an active Board Director.

Ann Dolan Service New Brunswick

Ann Dolan

Executive Director Strategic Procurement Health Services

Service New Brunswick

New Brunswick, Canada

Health Care

Ann is a high energy, results oriented Healthcare Supply Chain executive, generating $13M in savings for the NB health system, transforming the team from tactical to strategic, and integrating into a provincial Shared Service. Ann leads with experience vision and integrity while bring humor into the workplace. She celebrates success of the team and likes to tell stories with Data. Ann is passionate about how Supply Chain impacts the outcomes of patients and families.

Cynthia Valaitis HealthPRO Procurement Services

Cynthia Valaitis

President & CEO

HealthPRO Procurement Services

Ontario, Canada

Healthcare

Cynthia is honoured to lead HealthPRO, Canada's procurement services organization, which strengthens the buying power of hospitals and brings together their clinical, supply chain and procurement expertise to deliver healthcare contracts for the highest quality products at the best price.

Geneviève Giguère Sandoz Canada

Geneviève Giguère

Vice-President, Supply Chain & Launch Management

Sandoz Canada

Quebec, Canada

Health Care

Geneviève Giguère holds the position of Vice President, Supply Chain & Launch Management since March 2016. In this role, Ms. Giguère is responsible for supply chain operations, including demand management, procurement, distribution and customer service. She is also leading launch and lifecycle management activities for the Sandoz portfolio dedicated to the Canadian market.

Genevieve cumulates more than 12 years of experience in supply chain management, and is passionate about the healthcare and pharmaceutical industries. She is well known for her dedication and commitment to her team and as a driver of strategic initiatives and sustainable high performance.

Genevieve holds a Bachelor degree in Industrial Engineering from École Polytechnique in Montreal, as well as an Executive MBA from Concordia University.

Tracey Dennis Ottawa Hospital

Tracey Dennis

Chief Procurement Officer

Ottawa Hospital

Ontario, Canada

Health Care

A Certified Supply Chain Management Professional and expert in public sector procurement, Tracey Dennis Chief Procurement Officer at The Ottawa Hospital has held influential positions in Canadian and UK supply chain over a successful 30 year career in government and healthcare procurement.

Nadine Jean-Francois The Green Organic Dutchman

Nadine Jean-Francois

VP of Supply Chain

The Green Organic Dutchman

Quebec, Canada

Health Care

Nadine was born and raised in Montreal. She studied in microbiology and began her career in the pharmaceutical industry in Quality Operations. After several years in diverse roles she made a career change and moved into in Supply Chain where she developed a specialty for managing global supply chains using Social networks and virtual supply chains.

Robin Simons Plexxus

Robin Simons

Senior Category Manager

Plexxus

Ontario, Canada

Health Care

Robin Simons is a leader in Strategic Sourcing and Procurement. For 25+ years Robin has delivered large-scale business projects and complex sourcing operations for some of the world's leading organizations in pharma, technology, retail, and healthcare. Robin is an inspirational leader with a passion for motivating teams to create best-in-class procurement organizations.

Sara Braun GSK Consumer Healthcare

Sara Braun

Head of Supply Chain Canada

GSK Consumer Healthcare

Ontario, Canada

Health Care

Sara Braun is the Head of Supply Chain for Canada at GSK Consumer Healthcare.

She is passionate about driving change and continuous improvement, while always keeping a customer first mindset.

Sara started her career at General Mills; working in a variety of roles in both Supply and Demand Planning. She later moved to Novartis Consumer Health and increased her Supply Chain breadth in a new industry. She joined GSK as part of the joint venture with Novartis. Streamlining processes, implementing Sales and Operations Planning (S&OP), and building strong teams have been the focus, and a consistent theme, across her career history.

Sara holds a Bachelor of Business Administration (BBA) from Wilfrid Laurier University.
Cindy Tsang Four Seasons Hotels and Resorts

Cindy Tsang

Vice President, Global Sourcing and Procurement

Four Seasons Hotels and Resorts

Ontario, Canada

Hospitality

Cindy Tsang is the Vice President of Global Sourcing and Procurement (S&P) at Four Seasons Hotels and Resorts, the world's leading luxury hospitality company. Four Seasons currently operates more than 110 hotels, resorts, and residences in 47 countries around the globe. The Sourcing and Procurement team's mission is to work in partnership with owner, property, and corporate vendors to support added supply chain management solutions; partnering with cross functional teams in a collaborative manner to ensure the quality of products being procured by our owners and their representatives consistently meets and exceeds expectations.

Cindy is a Supply Chain Management (SCM) leader with over 22 years of strategic sourcing and contract management experience. She has worked for various global industries including utility, manufacturing, and insurance, most recently at PwC and KPMG International as their Global Senior Director of Procurement and Supplier Relationship Management. While at KPMG, she led the cross-functional team of procurement and category managers, providing strategic sourcing, as well as contract and vendor relationship management. In collaboration with over 175 KPMG member firms with over 180 thousand employees, she optimized commercial arrangements and embedded best-practice governance frameworks to ensure a consistent and high-quality delivery from suppliers while driving innovation and sustainable cost reductions and improvements.

Cindy is a highly respected SCM professional with a Bachelor's degree in Business and holds the following professional certifications and accreditations:

· Certified Supply Chain Management Professional (SCMP Canada)
· Certified Purchasing Management (ISM USA)
· Certified International Association for Contract and Commercial Management (CCMP UK)
Bronwen Hann Argentus Supply Chain Recruiting

Bronwen Hann

President

Argentus Supply Chain Recruiting

Ontario, Canada

HR Services

Bronwen Hann is Canada's Supply Chain connector. Wherever she looks, she sees opportunity – for candidates, for companies looking to boost their teams and overcome Supply Chain talent challenges, and for the industry as a whole. She's the founder of Argentus Supply Chain Recruiting, a boutique recruitment firm specialized exclusively within Supply Chain, Procurement, Logistics and Planning – and one of Canada's premier thought leaders in the field.
Beth Enslow Marsh

Beth Enslow

SVP, Supply Chain Risk Management

Marsh

Ontario, Canada

Insurance

Beth Enslow has been a pioneer in advising companies in Canada and across the globe on how to improve their physical and financial supply chains, while managing related risks. Her focus on aligning Chief Supply Chain Officers with their CFOs has elevated the profile and effectiveness of supply chain practitioners. She has led the supply chain practices at Gartner Group and Aberdeen Group, and has been widely quoted in all the major supply chain publications.
Debby Shapero Propp Debby Shapero Propp Law Office

Debby Shapero Propp

Lawyer

Debby Shapero Propp Law Office

Ontario, Canada

Legal Services

Debby Shapero Propp is a commercial lawyer focusing on supply chain, technology and health law, providing legal and educational services in the private, public and broader public sectors with over 25 years experience. Debby regularly speaks and teaches across Canada and has authored numerous articles. For more information visit www.shaperopropp.ca
Angela Collins Willson International

Angela Collins

VP, Canadian and US Brokerage Operations and Regulatory Affairs

Willson International

Ontario, Canada

Logistics

I have been in the customs and logistics business since 1978. I am the V.P., Brokerage Operations & Regulatory Affairs at Willson International. I have my CBSA Professional Status, CTCS and both my Canadian & US CCS designations. I have served on a number of industry boards and I am the current Board Chair for the Canadian Society of Customs Brokers.

Cora Di Pietro Livingston International Inc.

Cora Di Pietro

VP & General Manager

Livingston International Inc.

Ontario, Canada

Logistics

Cora Di Pietro is Vice President of Global Trade Consulting at trade services firm Livingston International where she plays a key role in helping businesses create value through the management of international trade activities with a focus on trade compliance and risk mitigation. She is a recognized international trade expert and a member of numerous industry associations. As an international trade expert, she is often a lecturer on free trade and international logistics, and is featured regularly in highly respected industry publications.

Cynthia Clark Women in Supply Chain Inc.

Cynthia Clark

President

Women in Supply Chain Inc.

Alberta, Canada

Logistics

Cynthia (Cindy) Clark, BA, MM owner and an executive in transportation and logistics industry for three decades in the commercial sales, service, and repair industry. Now directing 'Women in Supply Chain (WiSC)', teaches business acumen, strategic management, procurement, and capstone at SAIT, Chairwoman for the Calgary Logistics Council (CLC), Board Director for Trucking HR and Calgary Motor Dealers Charity Foundation (CMDCF).

Dawn Truell Cross Border Services

Dawn Truell

President & CEO

Cross Border Services

Ontario, Canada

Logistics

As founder and President of Cross Border Services, Dawn brings more than 15 years' experience in International Trade and securing global supply chains. Having worked directly with C-TPAT (Customs Trade Partnership Against Terrorism) since it's inception, she has in-depth knowledge and experience of how global supply chains and rapidly changing geo-political issues can intersect and impact the safe and secure movement of goods and services. Her dedication to International Trade is equally matched with her commitment to deliver exceptional value to her clients.

Heather Stewart BBE Expediting Ltd.

Heather Stewart

President

BBE Expediting Ltd.

Alberta, Canada

Logistics

Heather Stewart is the President of BBE Expediting Ltd. Born in Yellowknife, NWT, Heather has worked in supply chain throughout most of her career and has a passion for remote logistics. Her background includes a business undergraduate degree from Mount Royal University and MBA from Queen's University. Heather proudly serves on the national board of directors for the Supply Chain Management Association.

Jacquie Meyers Mosaic Logisitcs Inc.

Jacquie Meyers

Managing Partner

Mosaic Logisitcs Inc.

Ontario, Canada

Logistics

Jacquie Meyers is the Managing Partner and owner of Mosaic Logistics Inc, a software-based Third-Party Logistics provider. Jacquie has been in the Transportation & Logistics industry since she graduated from McGill University with her B.Com in 2004. At the age of 28, Jacquie was President of Meyers Transport, a top 50 Canadian For-Hire Fleet. Jacquie has been recognized as one of the '20 Under 40' by Today's Trucking, she currently sits on the National Board for CITT (Canadian Institute of Traffic & Transportation) and is a certified Women Business Enterprise (WBE).

Kelli Saunders Morai Logistics Inc.

Kelli Saunders

President

Morai Logistics Inc.

Ontario, Canada

Logistics

Kelli Saunders is the president of Morai Logistics, an operating agency of Mode Transportation, a multi-national transportation and logistics company. Using her growth and achievements, including WXN's Top 100 Most Powerful Women in Canada, she actively speaks on encouraging women/young leaders to pursue rewarding careers in entrepreneurship, supply chain, and logistics.

Kelly Winters Penske Logistics

Kelly Winters

Director of Operations

Danby Appliances

Ontario, Canada

Logistics

Kelly Winters is an accomplished Supply Chain/ Logistics Executive with expertise gained across over 20 yrs. of diversified Global Supply Chain and Logistics experience spanning Manufacture, 3PL Service provider and the Technology sector. Kelly is a graduate of the Globally Recognized Supply Chain & Logistics Institute, Georgia Tech in Atlanta, GA and among the alumni of the Kellogg School of Management at Northwestern University, Evanston, IL. She is a Chartered Member (CMILT 2006) of The Institute of Logistics & Transport, while holding numerous Board of Directors postings with Canadian Transportation Associations, most recently with the CSCMP. She is Passionate about developing high performance teams that achieve exceptional results by turning around operations and maximizing performance through LEAN Methodologies at all intervals of the Supply Chain.

Kristie Syndikus Celestica

Kristie Syndikus

VP - Advanced Technology Solutions

Celestica

Ontario, Canada

Logistics

Kristie is the Vice President, Supply Chain, Advanced Technology Solutions. In this role, she is tasked with driving supply chain strategies to enable new customer and market growth while delivering unique customer solutions.

Kristie has 20 years of experience in the electronics manufacturing industry. Over the course of her career, she has held roles of increasing seniority in a number of areas including engineering, supply chain and supplier engineering.

Prior to her current role, Kristie was the Vice President, Global Business Services, Source to Pay, where she created supply chain enablement team within Celestica. By creating this team of 800 supply chain, engineering and finance professionals, Kristie has been able to seize the opportunity to enhance the speed of new product introduction and better enable product life management globally for all of Celestica's customers & markets served.

Susan Promane Supply Chain Alliance

Susan Promane

Senior Consultant

Supply Chain Alliance

Ontario, Canada

Logistics

Susan Promane has over 30 years of progressive financial and supply chain experience with a quantifiable track record of success delivering results within large complex organizations. She is a driver of organizational change that has resulted in sustainable long-term results. Her strategic mindset turns concepts into actionable plans. During her career in supply chain with companies including ICI Canada, CN Rail, Tibbett & Britten North America (now DHL), Meridian IQ, Whirlpool Canada and Holt Renfrew, she held progressive leadership roles accountable for customer and business development, operations, planning and forecasting. Susan is currently a Senior Supply Chain Consultant with Supply Chain Alliance.
Jessie Campbell Jessie Campbell

Jessie Campbell

VP

Apex Global Logistics Inc.

Ontario, Canada

Maritime

Jessie Campbell is highly visible entrepreneur, noted successful women leader with demonstrated and proven experience in supply chain management and logistics.

Jessie is respected as a thought leader with a keen understanding of Global Logistics. Jessie has served as VP of JBK WAREHOUSING, meanwhile she and her husband, Andrew Campbell also own TRIDENT TRANSPORTATION; APEX GLOBAL LOGISTICS as well as TORONTO WAREHOUSE EQUIPMENT, which are value added services under JBK.

Karen Oldfield Halifax Port Authority

Karen Oldfield

President & CEO

Halifax Port Authority

Nova Scotia, Canada

Maritime

Under Karen Oldfield's leadership, the Port of Halifax team has transformed the traditional port business lines through a dynamic diversification strategy leading to a tripling of revenues. The Port of Halifax is a regional economic engine generating more than 12,400 jobs from port operations and contributing over $1.7 billion in annual economic impact. Ms. Oldfield is guiding the Halifax Port Authority as it develops a new infrastructure plan to maintain its strong position as Canada's Ultra Atlantic Gateway.

Karen Oldfield is a board member for the Conference Board of Canada. She recently served as the President of the International Women's Forum of Canada. She was also a member of the Advisory Council on National Security which provided advice through the National Advisor to the Prime Minister of Canada. Locally, Ms. Oldfield sits as Chair of the Board of Governors for Saint Mary's University and is a member of the Halifax Gateway Council Board of Directors.

Madeleine Paquin Logistec Corporation

Madeleine Paquin

President & CEO

Logistec Corporation

Quebec, Canada

Maritime

Madeleine Paquin, C.M., is President and CEO of Logistec Corporation, which provides specialized marine services in several ports and terminals as well as innovative environmental services across North America. Ms. Paquin currently holds directorship in Air Canada and she plays a strategic role for key industry associations such as the Maritime Employers Association and CargoM. In 2017, Ms. Paquin was appointed a Member of the Order of Canada for her role in leading innovation in supply chain practices and environmental protection, two major drivers of change in the Canadian economy.

Suzanne Paquin NEAS Group

Suzanne Paquin

President & CEO

NEAS Group

Quebec, Canada

Maritime

Suzanne Paquin is an accomplished business leader with over 25 years experience in the Canadian marine transportation industry. She currently serves as President and CEO of the NEAS Group including NEAS Inc., Nunavik Eastern Arctic Shipping Inc. and Nunavut Eastern Arctic Shipping Inc. (NEAS), an Inuit owned venture that offers sealift resupply and related services to diverse customers across the Eastern and Western Canadian Arctic. She also serves as President of Transport Nanuk Inc., a joint venture between Logistec Corporation and The North West Company, and the managing operator of NEAS Group. Under Ms. Paquin's leadership, NEAS is now the fastest growing fleet serving the Arctic market. She sits on the Board of Directors for Logistec Corporation and she serves as the Secretary and Treasurer for the St. Lawrence Ship Operators Association.

Wendy Zatylny Association of Canadian Port Authorities

Wendy Zatylny

President

Association of Canadian Port Authorities

Ontario, Canada

Maritime

Wendy Zatylny is a seasoned executive who brings more than 25 years' experience spearheading issues on the federal and provincial-territorial landscapes—including policy development and roll-out, reputation stewardship, issues management and advocacy to advance member interests.

Wendy has represented Canadian issues on the world stage, and led national stakeholder engagement and government relations programs developed in concert with effective media and advertising strategies. Born in Quebec and charged with Canada-wide program initiatives, Wendy brings a bilingual and truly national perspective to the ACPA mandate.

Before joining ACPA, Wendy spent seven years at Rx&D, the national association representing Canada's research-based pharmaceutical companies. During that time, she held several senior positions in public affairs and government relations, and played a key role in expanding and strengthening Rx&D's network of stakeholders—achieving consensus to advance issues of common concern. To address a significant industry reputation issue, Wendy developed the Rx&D Guidelines for Transparency in Stakeholder Funding and best practices the industry is employing in its stakeholder relations today. In her government relations capacity, Wendy worked with federal and provincial decision-makers and influencers to achieve healthcare system reform that places patient interests and innovation issues at the forefront of health policy decision-making across all jurisdictions.

Previous to joining Rx&D, Wendy spent 15 years directing her own practice, providing communications counsel to federal departments in Ottawa, including Industry Canada and Foreign Affairs. Many of the projects she led were innovative in their own right, including managing the Tele-Health funding program at CANARIE (Canada's broadband Internet backbone), and overseeing the first-ever webcast of a global leaders' summit (the 2001 Summit of the Americas).

Outside of the office, Wendy is a proud rugby mom to her 21 year old son, as well as an avid sailor and competitive ballroom dancer. Active in her community, she is a recipient of the Governor General's Commemorative Medal for the 125th Anniversary of the Confederation of Canada.
Sarah Thompson Debwe Consulting

Sarah Thompson

Chief Administrative Office

Debwe Consulting

Ontario, Canada

Mining

Sarah's expertise in setting up Supply Chain Departments and improving processes has created effective organizations and streamlined approaches to working with communities. She has been instrumental in implementing and sustaining commitments made to local and Indigenous spend. Sarah also takes pride in mentoring and in 2010 she received an award from the government of Tanzania in recognition of her efforts towards localization of the workforce.

Sarah Stata Sherritt International Corp.

Sarah Stata

Director, Supply Chain

Sherritt International Corp.

Alberta, Canada

Mining

Director of Supply Chain / Category Management for the Oil & Gas, Power and Metals divisions of Sherritt International Corporation. With over 26 years of experience in Supply Chain, she specializes in Category Management, Procurement, Logistics and Inventory Management. Sarah also sits on the Board of Directors for the Canadian Supply Chain Research Foundation.
Cheyanne Noseworthy Shopify

Cheyanne Noseworthy

Retail Supply Chain Lead

Shopify

Ontario, Canada

Online Services

Then - The kid who always wondered what was in those big trucks on the highway and where they were going. Now - A passionate supply chain leader experienced in transformation and optimistically navigating teams through change. She's lead teams managing everything from fresh bread to Botox. In her spare time, you will often find her travelling or listening to country music.

Stephany Lapierre tealbook

Stephany Lapierre

CEO

tealbook

Ontario, Canada

Online Services

Stephany Lapierre is the Founder and CEO of Tealbook. She has won several awards for her innovative approach to leveraging supplier intelligence and has received repeated recognition as a female tech entrepreneur. After studying the business impact of costly and inefficient gaps between enterprise buyers and suppliers, she launched Tealbook as the largest, most robust and trusted B2B network. Her vision is for Tealbook to upgrade the application of supplier information through machine learning, efficiently increasing innovation and value creation for all parties. Prior to Tealbook, Stephany built a successful procurement consulting firm focused on helping Fortune 500 companies improve strategic sourcing efficiencies.
Procurement Consulting Services
Cheryl Appleton Stragentium

Cheryl Appleton

President

Stragentium

Ontario, Canada

Procurement Consulting Services

Cheryl has more than 20 years of procurement experience leading large multi-national companies, and is also the Founder of Canadian Women In Food, a national association supporting female food entrepreneurs.

Cheryl has been a Certified Supply Chain Management Professional (CSCMP) since 2001, and has served on executive boards such as The Women's Foodservice Forum (WFF) in 2012 – 2014. Named in 2016 by The Huffington Post as one of "10 Women Changing the Canadian Food Industry", Cheryl has been a panelist and speaker for several groups including Women's Leadership Network (WLN), Women Business Enterprises Canada (WBE), and Food Starter.

Cheryl has personally conducted negotiations ranging from complex North American and global agreements with major food, non-food, and service suppliers, manufacturers, importers, and distributors. In addition to leading negotiations with companies such as Coca-Cola, McCain Foods, and Ecolab, Cheryl has also facilitated lease arrangements, customer, brokerage, and employment agreements – all on a North American basis.

Known for saying..."If you sold it, I probably bought it!" Cheryl brings a unique perspective, an engaging speaking style, and an entrepreneurial spirit to commercial contract negotiations.

For more information, visit www.stragentium.com

Jill Button ProcurePro Consulting Services

Jill Button

President & CEO

ProcurePro Consulting Services

Ontario, Canada

Procurement Consulting Services

Jill Button is the President and CEO of ProcurePro Consulting; a boutique procurement and project management consulting services firm serving clients through out Canada.

She is a Strategic Sourcing & Supply Chain executive with close to three decades of experience spanning multiple industries including; High-Tech, Telecom, Banking, Financial Services, Media and Television, Health Care and Consulting.

Jill has thorough, hands on knowledge of all aspects of supply chain; transformation, strategic sourcing, procurement, Lean Six Sigma, logistics & operations management. Her background includes; large international enterprise, high growth companies including GE, Manulife Financial, IBM, CIBC, Rogers and Shaw.

Jill has deep subject matter expertise in; IT, ERP, Professional & Consulting Services, Facilities, Travel, MRO, Print Services, Centers of Excellence, Outsourcing and Off-shoring.

She can be reached at 416-505-8698 or to learn more visit www.ProcurePro.ca
Dorothy Jakovina Supply Professional Magazine

Dorothy Jakovina

Publisher

Supply Professional Magazine

Ontario, Canada

Publishing

Dorothy Jakovina, publisher of Supply Professional, has been involved with Canada's supply chain community for 11 years. She leads the overall direction of the publication and develops strategic partnerships. Previous positions in sales and media communications have provided her with the chance to visit many communities across the country. She is passionate about her family, their French bulldog, Lloyd, and being Canadian.

Emily Atkins Inside Logistics Magazine

Emily Atkins

Editor & Chief

Inside Logistics Magazine

Ontario, Canada

Publishing

Emily Atkins is editor of Inside Logistics magazine (formerly MM&D). In her 20+ year career in supply chain publishing she has also been editor of CargoNews Asia in Hong Kong, and publisher of Purchasingb2b and MM&D magazines. She is an award-winning writer and editor, and earned a Masters degree in international relations from Queen's University in Kingston, Ontario. In her spare time she races cars.
Andaleeb Syed Dobson The Source

Andaleeb Syed Dobson

VP, Merchandising & Supply Chain

The Source

Ontario, Canada

Retail

Andaleeb Dobson is the Vice President Merchandising & Supply Chain. She has accountability as the Chief Merchant for all Merchandising activities, Global Sourcing, Private Brands, Supply Chain, Logistics and Merchandise Financial Planning. She has been with the Source for just over a year.

Her previous experience includes 20+ years in retail with Walmart, Canadian Tire, and Hudson's Bay Company in various roles in Supply Chain, Logistics, Strategy and Merchandising.

Andaleeb enjoys outdoor activities including running and loves to spend time with her two sons.

Carla Romero Walmart Canada

Carla Romero

Senior Replenishment Manager

Walmart Canada

Ontario, Canada

Retail

Christine Botham Canadian Tire

Christine Botham

AVP, Automotive Operation

Canadian Tire

Ontario, Canada

Retail

Christine Botham , AVP Automotive Operations at Canadian Tire is responsible for driving operational excellence in the quickly evolving business of Automotive After Market Parts. Christine has extensive experience across inventory & vendor management, operations, private label development, strategic outsourcing, and more. She has held roles at Indigo Books & Music, the LCBO, Walt Disney Studios and Mevotech LP, an automotive afterparts manufacturer.

Jacqui Lemcke

Jacqui Lemcke

Supply Chain Executive

Ontario, Canada

Retail

Jacqui brings 20 years of practical and leadership experience in Supply Chain, Logistics, technology, transformational change leadership and strategic planning. She has worked closely with senior leaders and executives within the retail industry and has detailed experience in the transformation of complex Supply Chain and Logistics networks. Previously, Jacqui worked within both the apparel and consumer electronics industries where she last served as Vice President, Supply Chain and Logistics for The Source. Her expertise included transformation and implementation of best in class technology and achieving industry-leading customer service levels.

Jessica Godin Giant Tiger Stores Limited

Jessica Godin

SVP, Supply Chain

Giant Tiger Stores Limited

Ontario, Canada

Retail

Jess is the SVP of Supply Chain for Giant Tiger Stores Limited and leads teams in Responsible Sourcing, Logistics, Merchandise Financial Planning, Distribution and Transportation. Since joining Giant Tiger in 2015, she has been responsible for developing Supply Chain capabilities in systems, processes and teams to keep pace with the company's rapid growth. Prior to joining Giant Tiger in 2015, Jess worked in progressive roles throughout the Supply Chain at Canadian Tire.

Jess is a Professional Engineer and holds degrees in Mathematics and Industrial Engineering from Dalhousie University.

Jodean Fitzpatrick Canadian Tire

Jodean Fitzpatrick

VP, Logistics

Canadian Tire

Ontario, Canada

Retail

Jody is the Vice-President of Logistics for Canadian Tire Corporation, responsible for overseeing the flow of goods and supporting the flow of information between the Corporation, our merchandise vendors, and Canadian Tire Retail stores. This includes order management, vendor management, offshore logistics support and replenishment for all 60,000 general merchandising products and 50,000 automotive products across 2,500 vendors globally.

Jody has held numerous progressively senior roles throughout Canadian Tire's supply chain, with 20 years of experience in Forecasting and Replenishment, Distribution, Transportation and Logistics management. She has led teams at our AJ Billes Distribution center, Operations Planning Center, International Transportation and worked closely with our Merchandising and Marketing teams while leading Forecasting and Replenishment.

Jody is a Professional Engineer with an Industrial Engineering degree from Dalhousie University in Halifax, Nova Scotia.

Kerry Oliver Canada Goose

Kerry Oliver

VP, Supply Chain

Canada Goose

Ontario, Canada

Retail

Kerry is a Supply Chain Executive who solves business challenges and delivers innovative solutions by connecting people, data and processes. She is recognized as a strategic, collaborative & passionate leader who drives transformational change and develops talent. Kerry is a member of the Sheridan College BBA Advisory Board, volunteers in her local sporting community, and is an active mentor. She is married with 2 children and lives in Mississauga, ON.

Katie Oestebo Loblaw Companies Limited

Katie Oestebo

Sr. Director Space Planning, Assortment & Store Support

Loblaw Companies Limited

Ontario, Canada

Retail

Katie is a Sr. Director of Assortment & Space Planning at Loblaw. She has held progressively senior roles in her 13-year tenure, leading her teams with a passion for leveraging data and analytics to drive efficiencies. She is the Division Lead for the Diversity & Inclusion council, and Co-Chairs the Women in Supply Chain group.

Kelly Turner Smith Walmart Canada

Kelly Turner Smith

Director, Direct Imports

Walmart Canada

Ontario, Canada

Retail

Kelly is Director of Imports at Walmart Canada responsible for the global supply chain. She has over 25 years' experience as a supply chain professional in retail and manufacturing holding senior roles at Sobeys, ConAgra Foods, Molson Coors and Weyerhaeuser. Kelly is a past board member for The Forum for International Trade Training.

Lani Lindsay Walmart Canada

Lani Lindsay

VP, Replenishment and Supply Chain

Walmart Canada

Ontario, Canada

Retail

Lani Lindsay has over 20 years experience in Logistics, Information Technology and Supply Chain. She is the Vice-President of Supply Chain and Replenishment at Walmart, accountable for the flow of goods of all merchandise in store and online. She is passionate about leading organizational change and developing high performance teams. She is a graduate of Harvard Business School and completed the Masters program in Supply Chain and Logistics at the Schulich School of Business. Lani serves as Vice-Chair on the Supply Chain Management Association Ontario. She is actively involved in the community and served on the PC Children's Charity Board as well as Chair for Breakfast for Learning. Lani is a proud mom to her 18-year-old daughter, Sarah, and has been happily married for 23 years to Glen.

Lee Ann Carver Canadian Tire

Lee Ann Carver

Manager, eCommerce Fulfillment

Canadian Tire

Ontario, Canada

Retail

Lee Ann joined Canadian Tire Corporation in 2003 and spent several years in a series of manager roles across the Logistics, Distribution, and Transportation divisions. Later, Lee Ann worked within Canadian Tire's supply chain to develop an eCommerce Fulfillment infrastructure for online purchasing. Currently, Lee Ann is the AVP of SCOA, a group who provides on-the-ground support to vendors in Asia and who is also responsible for the Supplier Performance program for Canadian Tire Retail across all vendors.

Lee Ann is a professional engineer (P.Eng), a Certified Supply Chain Management Professional (CSCMP), and she holds an MBA from the University of Ottawa. She is the year president for the 1995 engineering class of Queen's University and teaches Business Logistics at Seneca College. Prior to joining Canadian Tire, Lee Ann worked for Celestica in Don Mills for 8 years.

Lee Ann is married with two children.

Lorilei White Sobeys

Lorilei White

Strategic Sourcing Manager

Sobeys

Ontario, Canada

Retail

Certified Supply Chain executive who coaches and leads highly engaged teams through complex business transformation to deliver industry best financial results and operational excellence while maximizing customer satisfaction. Proficient across a multitude of global markets, industries and commodities. Responsive to organizational needs delivering expert project management, strategic contract negotiations and supplier strategies.

Monique Kack-North TJX Canada

Monique Kack-North

Vice President Logistics

TJX Canada

Ontario, Canada

Retail

Accomplished senior executive with an extensive background in supply chain strategy and operations in major industries. Empowers through vision, participative leadership, attention to detail, integrity and interpersonal skills. Committed to delivering high standards, customer satisfaction through innovation, collaboration, and teamwork. Dedicated board member of nonprofits, charities and founder of logistics/supply chain educational programs in Canada. Honorary Member of the Royal Society of the Arts, awarded in recognition of excellence and outstanding contribution in Canadian Logistics.

Nelm Khangura Loblaw Companies Limited

Nelm Khangura

VP, Enterprise Procurement

Loblaw Companies Limited

Ontario, Canada

Retail

Nelm Khangura is VP, Enterprise Procurement at Loblaw Companies Limited. Nelm joined Loblaws in 2005 and has become a proven leader in the organization with wide-ranging retail experience across functions. In addition, Nelm leads the Multicultural pillar of Loblaw's Inclusion Council. In her spare time, Nelm's focus is family, food and travel.

Sylvie Tardif Groupe BMR Inc.

Sylvie Tardif

Vice President Operations and Logistic

Groupe BMR Inc.

Quebec, Canada

Retail

After earning her degree in business administration at HEC Montreal, Sylvie Tardif began her career as an accountant for Se-Car Consultants. With her determination and work ethic, it was not long before she was named Director of Operations and Fraud Prevention. From 1997 to 2015, she occupied management positions in several companies, including Avon, Exel, Mexx Canada and Reebok CCM Hockey, specializing in distribution and logistics.

It was in September 2015 that Groupe BMR named Ms. Tardif Vice-President – Operations and Logistics. As such, she ensures BMR's daily operational efficiency and quality delivery to dealers.

Veronique Paris Lowe's Companies Canada

Veronique Paris

Divisional VP, Transportation

Lowe's Companies Canada

Ontario, Canada

Retail

Veronique began her career at Frito Lay, Levis as a frontline supervisor while completing her Food Engineering degree. She quickly took on increased responsibilities assignments until she left to join Danone as the Supply Chain vice-president in 2015. After 20 years in the food industry, she joined Lowe's Canada as the Transportation vice-president. ''I always want to be the best version of myself to help the leaders of tomorrow grow around me.''

Sylvie Martineau ALDO Group

Sylvie Martineau

Director, Supply Chain Systems

ALDO Group

Quebec, Canada

Retail

Sylvie currently leads the IT Supply Chain Systems team for the Aldo Group global organisation. She has a BA in IT Management with a passion for Supply Chain. Sylvie has a strong 20 year relationship with the Supply Chain world, and excels at spearheading the delivery and development of IT solutions to facilitate business growth with a focus in WMS and TMS implementations as well as 3PL integrations. Sylvie is especially skilled at building and leading top-performing teams

Virginia Garbutt Walmart Canada

Virginia Garbutt

Senior Director of DC Operations

Walmart Canada

Ontario, Canada

Retail

Virginia Garbutt is the Senior Director of Logistics at Walmart Canada and is part of a team that oversees the innovation and implementation of Walmart Canada's logistics network. With more than 20 years' experience working with Walmart, Virginia has held a variety of roles from designing and building the Walmart logistics network to leading the operations of the central Canada distribution centres. Currently, she is implementing Walmart's next generation of distribution centres including the soon-to-be built automated distribution centre in Surrey, BC. Virginia shares her expertise globally, most recently supporting Walmart China in launching their first large-scale perishable distribution centre.

Virginia is a strong advocate for the advancement of women in leadership roles within the Supply Chain industry. She is an executive sponsor of Walmart Canada's Women in Retail program and serves on the Walmart Canada Diversity & Inclusion Leadership Council.
Corrie Banks Cando Rail Services

Corrie Banks

Director of Logistics

Cando Rail Services

Alberta, Canada

Transport

Corrie Banks is a logistics expert with 22 years of experience. She is recognized internationally as a thought leader in the logistics industry. Corrie has worked for Canadian Pacific Railway, Canadian Pacific Logistics Solutions, Parmalat Canada, Triskele Logistics and currently works for Cando Rail Services leading their digital supply chain platform. Using her "lean" and "six sigma" qualifications, Corrie has managed 3rd Party Logistics, warehousing/distribution, rail and truck shipments, railcar and truck maintenance and repair scheduling, port operations, load planning, shipment management, issue resolution, freight audit and payment, and data metrics and analytics.

Tracey Raimondo Normandin Transit Inc.

Tracey Raimondo

Vice President, Logistics

Normandin Transit Inc.

Quebec, Canada

Transport

Tracey Raimondo, CCLP, is the Vice President, Sales and Logistics, at Normandin Transit Inc., an asset-based carrier in Quebec. Prior to that, she was co-owner of a Third Party Logistics firm for 16 years. Her main functions lead her to manage major accounts in strategic areas. Mrs. Raimondo served on the CITT Board of Directors in various capacities, including Chair in 2007. She participates on its Montreal chapter and represented CITT on the board of the CSCSC. Mrs Raimondo is certified from CITT, L'UQAM and CIFFA. Mrs. Raimondo received CITT Award of Excellence in 2013. She is passionate about this industry and to have one's work and dedication recognised, is very rewarding. Tracey Raimondo is committed to promote The Supply Chain Industry.