Live Chat: Diverse Perspectives on RFP Process Adaptations for the Future
02/22/22
5:00 PM EST
02/21/22
2
Complimentary
REGISTER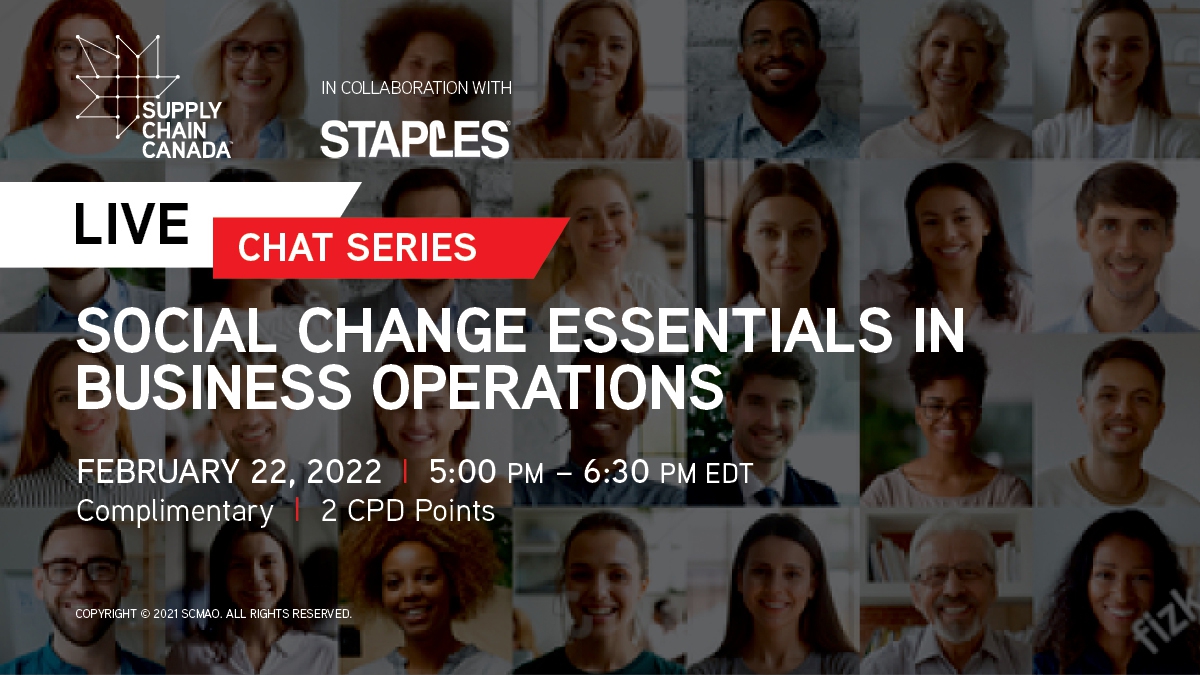 DESCRIPTION
Recent supply chain interruptions have led to challenges in meeting contractual obligations and more frequent use of Force Majeure. Join us as our panel discusses how they have adapted their own RFP processes to secure supply and pricing for the future, while advancing social change objectives. We look forward to hearing from our esteemed panelists as they share diverse insights from Manufacturing, Retail, B2B and Supply-side perspectives.
AGENDA
5:00PM - Opening comments, welcome and introductions and Housekeeping
5:10PM - Moderator intro to Panel, and panel discussion
5:45PM - Participant Q+A
6:00PM - Networking
Past sessions
Diverse perspectives on Supplier Strategies and Short and Long Range Forecasting Adjustments in Times of Turbulence
Businesses and consumers are still battling shortages of supply and supply chain professionals continue to learn how to adjust the planning, procurement and inventory functions in response. Join this session to learn from our experts how best to adapt to production, availability and delivery challenges within your supply chain, as well as how best to mitigate wild demands on your own inventory. Our panelists will share insights from diverse perspectives to enhance our understanding of best practices to deliver on customer demands.
WHO SHOULD ATTEND?
All Supply Chain professionals
WHAT OTHERS SAY
Live Chat sessions provide supply chain practitioners the opportunity to gain perspectives through the eyes of their peers, learning about best practices and alternative approaches to common concerns. A very good time investment to spark creativity in building solutions.
Lee Ann Carver, Canadian Tire