Capital Equipment Procurement and Contracting
11/30/22
09:00 AM EDT
11/28/22
10
Starting at 850.50
REGISTER
DESCRIPTION
Workshop Dates:
November 30 - 9:30AM - 12:30PM EST
December 1 - 9:30AM - 12:30PM EST
December 7 - 9:30AM - 12:30PM EST
December 8 - 9:30AM - 12:30PM EST
CPD: 10 CPD Maintenance Credits
Early Bird Registration until October 14, 2022
Member: $850.50 + Registrant tax
Non-Member: $1120.50 + Registrant tax
Regular Registration
Member: $945.00 + Registrant tax
Non-Member: $1245.00 + Registrant tax
Corporate Price: 20% off for a team of 4 and customized pricing for a team of 5 or above. Please contact Alisha Seguin at aseguin@supplychaincanada.com
Capital equipment procurement is often expensive, has a high level of complexity, may have limited suppliers and often has a technology component. Whether you are buying industrial equipment or any heavy machinery, this session will provide you with strategies to deal with the current challenges of capital equipment procurement and contracting. Recognizing that most entities have procurement processes in place, this session aims to enhance and facilitate your procurement process, not replace it.
Attend the session and learn about topics such as multiple stakeholder interests, total cost of ownership, unique equipment requirements, post warranty support, and dealing effectively with global equipment vendors.
The session will address issues from the time the procurement need arises to contract completion, aiming to enhance and facilitate your current procurement process whether in the public or private sector.
This interactive session will include a review of practical take-away strategies, sample documentation, and exercises that will assist you in dealing with your day to day capital equipment procurement and contracting issues.
Program Overview and Learning Outcomes
Part 1
Recognize the challenges of capital equipment procurement and contracting
Strategic perspectives in your RFX - practices to consider and practices to avoid
Focus on the often-overlooked areas of planning and design in equipment procurement
Review the RFX Continuum - zero in on a methodology that fits your equipment procurement needs; and participate in discussions on different procurement methodologies
Examine how to effectively use templates in procurement
Learn tips for making the right equipment purchase
Review questions to answer before your equipment purchase
Discuss lease versus buy considerations
Explore equipment requirement strategies
Review supplemental evaluation processes
Address technical specification requirements under CFTA and CETA
Consider key risk items and apply concrete strategies to mitigate the procurement risk, including establishing equipment specification requirements, costly equipment support, and dealing with incumbent suppliers and disgruntled global suppliers
Examine strategies that can be embedded in your procurement process to finalize the contract
Part 2
Finalizing the contract – review and discuss contractual provisions specific to equipment contracts
Review costing, services and support, and turnkey and site planning considerations
Familiarize yourself with selected 2020 INCOTERMS that will impact equipment purchases
For equipment leases: examine various types of equipment leases, key components of an equipment lease, options for financing an equipment lease, and selected risk areas in equipment leasing

Instructor: Debby Shapero Propp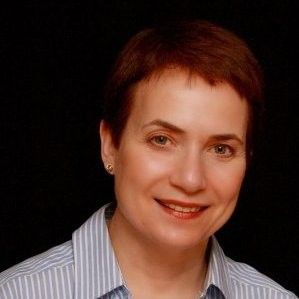 Debby Shapero Propp is a commercial lawyer with a focus on procurement, technology and health law and has provided legal services in the private, public and broader public sectors for over 25 years. Debby both provides advice on challenging procurement initiatives and major group procurements and develops and implements procurement processes and related agreements. Debby acts for her clients in major technology acquisitions and negotiations for both traditional and emerging technologies.
Debby is a seasoned and dedicated public presenter and instructor and regularly teaches across Canada. Drawing on her experience working both with a wide range of clients and as in-house counsel, over the last number of years Debby has developed practical and well-received professional development seminars that are being presented across Canada for private, public and broader public organizations. Debby also regularly writes for Canadian publications.
Debby is a founding and active member of the Health Lawyer Network, which provides a broad range of legal and educational services.

Debby has been recognized as one of the 100 Influential Women in Canadian Supply ChainTM and is the only recipient in the Legal Services Category (https://scma.com/en/news/international-womens-day-2019)
For more information about Debby, you can visit her website at www.shaperopropp.ca or contact her at debby@shaperopropp.ca

Seminar Cancellation/Refund Policy: A full refund will be issued on cancellations received in writing at least 10 business days prior to the seminar/course start date. An administration fee of $150.00 is applicable if notification is received between three and nine days prior to start date. Thereafter no refund will be available. Substitutions and transfer of registrations is permissible when received in writing three business days before the seminar/course start date.
Upcoming sessions
Canadian Construction Procurement05.31.22
Contract Fundamentals and Negotiations06.16.22
Identifying and Managing Procurement Risks07.19.22
Information Technology Procurement and Related Contracting09.29.22
Project Management for Supply Chain Professionals11.02.22