Live Chat Healthcare: Supply Chain Enabled Healthcare Transformation
06/15/22
08:30 AM EDT
06/14/22
2
Complimentary
REGISTER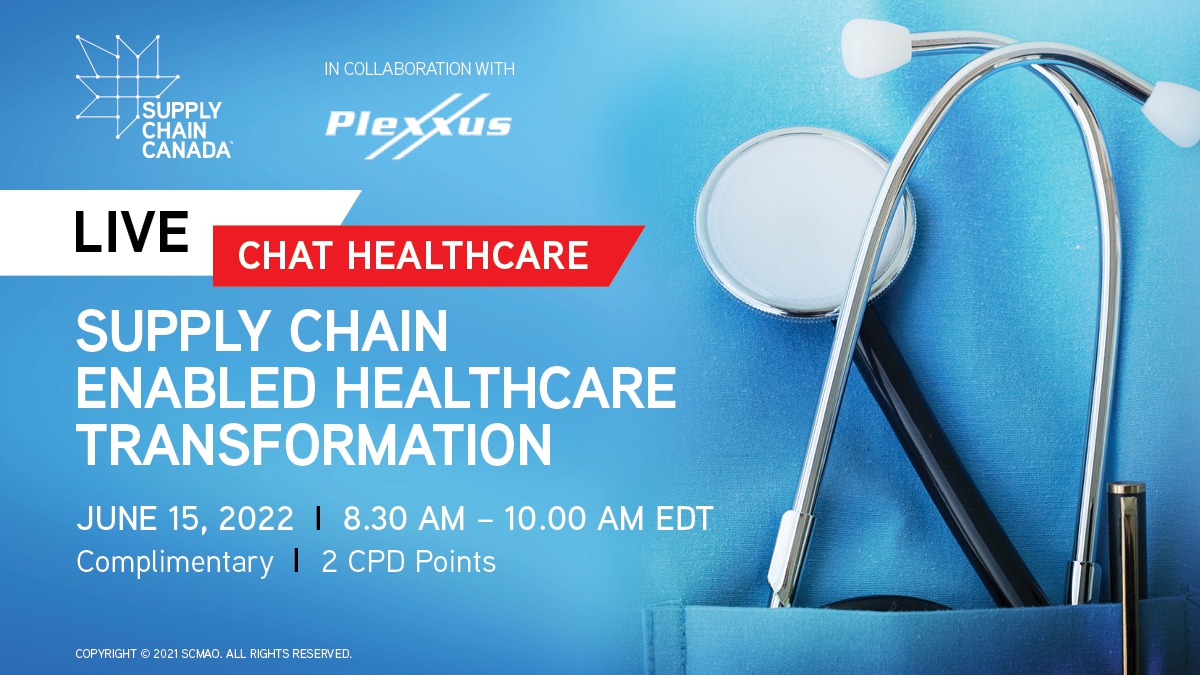 DESCRIPTION
Supply Chain Professionals in the Healthcare sector continue to navigate volatility and change. Our Breakfast Live Chats have explored different perspectives to inform supply chain professionals and support decision making.
In this 3rd Session of the Healthcare Series, we will hear from hospital clinical and risk leaders on these challenges, and listen to the "voice of the customer" to better understand how to support.
AGENDA
8:30 AM - 9:30 AM EDT – Panel Discussion
9:30 AM - 10:00 AM EDT– Q&A


SPEAKERS
Linda Jussaume, RN, BScN, MBA
Program Director, Surgery North York General Hospital
Panelist
Lynn Mikula, MD CM, MSc, FRCSC, MM
Chief of Staff, CME, CMIO & EVP Medical Affairs, Risk, Infection Control & Patient Relations Peterborough Regional Health Centre
Panelist
Rhoda Lordly
Director, Enterprise Risk Management and Radiation Safety Sunnybrook Health Sciences Centre at Sunnybrook
Panelist
Andrea Englert-Rygus
Chief Procurement Officer and Vice-President, Customer Relationship Management Plexxus
Moderator
Past sessions
Live Chat Healthcare: Supplier Perspectives on Global Supply Chain Impacts
Join us for a dynamic panel conversation that will provide first-hand Supplier insights from those who are continuing to lead complex organizations through a new reality. Learn about the specific pressures facing both domestic and international medical device and supply companies, strategies being employed to mitigate domestic supply impacts, and reflections on the best path forward to sustain our vibrant healthcare supply chain amidst emergent challenges.
Live Chat Healthcare: Adaptive Supply Chain Leadership
Join us for the second panel conversation in our series, with a focus on providing insights from those who have and are continuing to lead diverse organizations through major supply chain disruptions.
Panelists will recap common challenges being faced in the current climate, and in turn, discuss their leading-edge risk management strategies, spanning people, process and technology. A focus on adaptability in the context of complex logistics and warehousing challenges will be covered.
Looking forward, panelists will also share their ideas for disruptive innovations and big ideas, with a focus on how these can be deployed to support the healthcare sector.
WHO SHOULD ATTEND?
Healthcare supply chain leaders and professionals
OHT stakeholders (hospital personnel and their external partners) who will be engaged or impacted in the process.