Getting to Know Indigenous Business Leaders
01/12/22
11:30 AM EST
01/11/22
2
Complimentary
REGISTER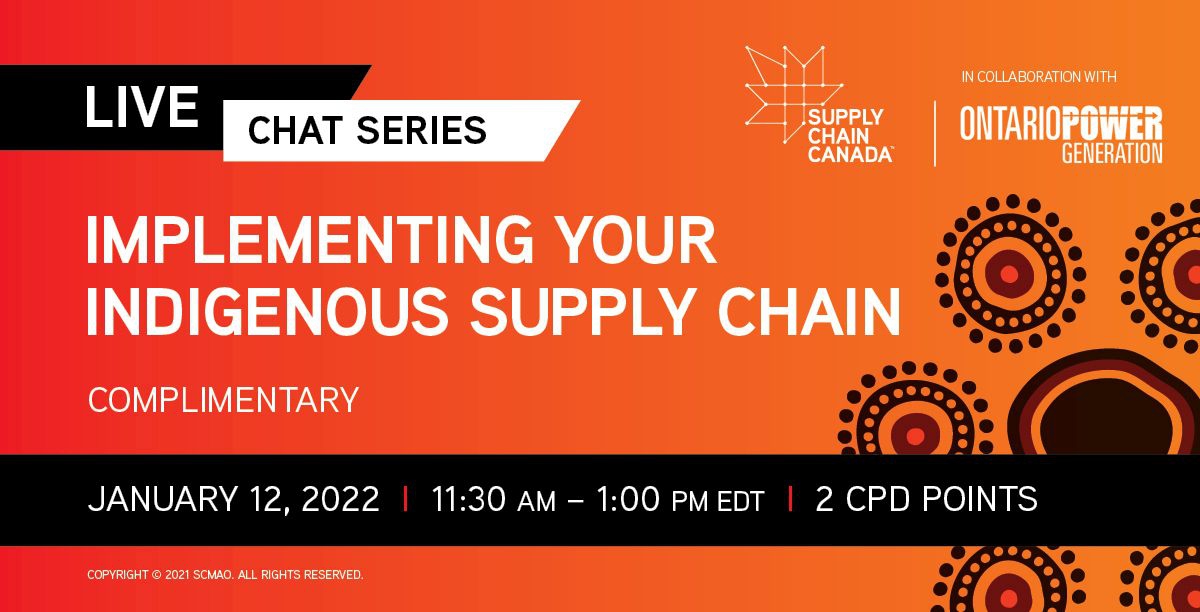 DESCRIPTION
Meet Indigenous Business leaders and learn about resources available to you to help find and qualify Indigenous Businesses that you can engage with today, in your current state. Also, learn how to build on your Indigenous Procurement strategy and engagement plan to support growth in Indigenous Businesses and return value to your organization.
AGENDA
11:30 AM – 12:30 PM – Panel Discussion
12:30 PM – 1:00 PM – Question and Answer
SPEAKERS
Philip Ducharme
Director, Innovation and Entrepreneurship Canadian Council for Aboriginal Business
Co-Moderator
Karen Fritz
Chief Supply Officer Ontario Power Generation
Co-Moderator
Lyle Bouvier
Vice President, Corporate Services Points Athabasca Contracting
Trina Maher
Chief Creative Spirit Bridging Concepts
Janice Larocque
President Spirit Omega
KEY TAKE-AWAYS
From the Truth and Reconciliation Commission report, "Reconciliation is not an Aboriginal problem; it is a Canadian problem". Getting to know Indigenous Business Leaders is a great step to informing your Indigenous Procurement Strategy and learning about where in your spend there may be existing opportunities to start with.
FAQ
Where can I access the report by the Truth and Reconciliation Commission?
https://nctr.ca/records/reports/#trc-reports
Upcoming sessions
Live Chat: Implementing Your Indigenous Supply Chain03.01.22
WHO SHOULD ATTEND?
Anyone who would like to learn how to start including Indigenous Businesses or build on their existing Indigenous Procurement strategies should attend to expand their knowledge and connections.
WHAT OTHERS SAY
Interesting and great approach using the resources we now have to keep the networking and learning initiatives on a continuous path.
Claudia Levien, Canadian Bearings