Information Technology Procurement and Related Contracting
09/29/22
09:00 AM EDT
09/27/22
10
Starting at $850.50
REGISTER
DESCRIPTION
Workshop Dates:
September 29 - 9:30AM - 12:30PM EST
September 30 - 9:30AM - 12:30PM EST
October 6 - 9:30AM - 12:30PM EST
October 7 - 9:30AM - 12:30PM EST
CPD: 10 CPD Maintenance Credits
Early Bird Registration until August 12, 2022
Members $850.50 + Registrant tax
Non-members $1120.50 + Registrant tax)
Regular Registration
Members $945.00 + Registrant tax
Non-members $1245.00 + Registrant tax

OVERVIEW:
Information Technology (IT) procurement can be complex, covers a broad range of IT acquisitions and is often associated with a relatively high failure rate. Whether you are procuring off-the-shelf software or a customized IT system/software, this interactive 2-day course will provide you with strategies to improve your IT procurement and contracting practices and avoid the most common pitfalls.
Part 1 – IT Procurement
The first part of this course will provide valuable lessons learned, address challenges, pitfalls and risks, and illustrate using research studies and other sources why many IT procurements fail. This course will provide a review of basic IT terminology and procurement methodology with a focus on what can work well in IT procurement. You will also learn multiple strategies for IT procurement success such as building the right team, use of a needs analysis, drafting a statement of work, due diligence and containing maintenance costs.
Part 2 – Selected IT Contracting Basics
The second part of this course will cover some of the fundamentals of IT software contracting, provide a simplified contractual framework, review the negotiation of various IT contractual clauses and provide some other strategic contracting tips.
Learning Outcomes:
Part 1 – IT Procurement
IT procurement – What is it?
Understand the challenges and key pitfalls in IT procurement
By exploring the challenges and key pitfalls in IT procurement you will increase your ability to run a better IT procurement process to maximize the value your organization receives
Why do so many IT projects fail?
Learn from research studies, case studies and other sources why IT projects typically fail and capture the lessons learned to improve your IT procurement process
Basic Terminology
Learn to navigate basic software and licensing terminology that will be used in the course
Plan effectively to improve your IT procurement
Explore the use of an IT needs analysis and other key planning tools to ensure that you are prepared for going to market with your IT needs
RFx Continuum
Find the best procurement fit on the RFx Continuum, look at innovative methodologies (such as Competitive Dialogue and Agile) and zero in on a methodology that fits your IT procurement needs and institutional practices
Review how CFTA can significantly impact the pre-RFx procurement process
Explore strategies for success, such as
Review the components of an IT needs analysis and explore its impact on IT procurement
Build the right team
Examine due diligence as part of the procurement planning process
Use and development of a Statement of Work
Deal with global suppliers
Explore and make effective use of practices that can be used in IT procurement – technical briefings, data room, proof of concept validation, demonstrations
Contain maintenance and other costs
Understand how performance measurements can assist
Consider transition strategies upfront
Use of cyber liability insurance, certifications and standards
Change Management
Learn how to establish a process that will ease the inevitable stress associated with change
Moving your procurement process to contract
Examine strategies (such as negotiation and best and final offer (BAFO)) that can be embedded in your procurement process to finalize the contract
Part 2 – Selected IT Contracting Basics
Overview of a simplified IT contractual framework
A multi-part IT contractual framework will be presented and explored based on Scope, Services, Risk Allocation, Contract Management and Exit Plans
Negotiating various contractual clauses
The concepts behind specific IT contracting clauses, in each area of the contractual framework presented, will be reviewed individually, for example, scope and grant of license, indemnification and related clauses, maintenance, and software escrow issues
Contracting tips
Acquire concrete tips for purchasing or licensing IT systems using the contractual framework presented, such as avoiding hedges concerning acceptance testing and warranties, service levels, audits and transitioning to a new supplier
Consideration of various matters when contracting for cloud computing services
Cloud Computing
Review and explore
What is cloud computing
Cloud computing models
Key cloud services – SaaS, PaaS, IaaS
Uses, benefits and risks
Selected licensing/contractual terms
SaaS v. On-Prem Software Agreements
Consider a comparison of various key provisions
Subscribing and evaluating SaaS
Licensing models
Security and data protection
Integration requirements
Contractual terms and conditions
Financial and business considerations
Review selected metrics for evaluating SaaS
Explore additional tips for subscribing for and evaluating for SaaS
Migration from On-Prem to cloud considerations
Given current technology adoption in cloud and SaaS type models, it is conceivable that during the lifetime of a contract a service provider may decide to move its customer base to from On-Prem to the cloud
Review some of the contractual considerations that would need to be addressed before such a move
Consideration of various matters when contracting for cloud computing services
Using a network agreement as part of the transaction
Review the critical importance of a network agreement and examine its individual components
Transitions During a Crisis
Look at the current environment and its impact on supply chains as a path to change
IT Transactions During a Crisis
In this current environment gain some insight to IT transactions by addressing some key clauses, risks and strategies
Considerations after signing the contract
Note: This course is a designated mandatory elective course (candidates must choose 2 of 4 courses) for the Diploma program at the Supply Chain Canada, Ontario Institute
Instructor: Debby Shapero Propp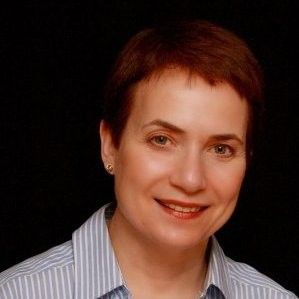 Debby Shapero Propp is a commercial lawyer with a focus on procurement, technology and health law and has provided legal services in the private, public and broader public sectors for over 25 years. Debby both provides advice on challenging procurement initiatives and major group procurements and develops and implements procurement processes and related agreements. Debby acts for her clients in major technology acquisitions and negotiations for both traditional and emerging technologies.
Debby is a seasoned and dedicated public presenter and instructor and regularly teaches across Canada. Drawing on her experience working both with a wide range of clients and as in-house counsel, over the last number of years Debby has developed practical and well-received professional development seminars that are being presented across Canada for private, public and broader public organizations. Debby also regularly writes for Canadian publications.
Debby is a founding and active member of the Health Lawyer Network, which provides a broad range of legal and educational services.

Debby has been recognized as one of the 100 Influential Women in Canadian Supply ChainTM and is the only recipient in the Legal Services Category (https://scma.com/en/news/international-womens-day-2019)
For more information about Debby, you can visit her website atwww.shaperopropp.caor contact her atdebby@shaperopropp.ca
Seminar Cancellation/Refund Policy: A full refund will be issued on cancellations received in writing at least 10 business days prior to the seminar/course start date. An administration fee of $150.00 is applicable if notification is received between three and nine days prior to start date. Thereafter no refund will be available. Substitutions and transfer of registrations is permissible when received in writing three business days before the seminar/course start date.
Upcoming sessions
Canadian Construction Procurement05.31.22
Contract Fundamentals and Negotiations06.16.22
Identifying and Managing Procurement Risks07.19.22
Project Management for Supply Chain Professionals11.02.22
Capital Equipment Procurement and Contracting11.30.22
WHO SHOULD ATTEND?
If you want to address ways to improve IT procurement in your organization and to start understanding IT contracting, whether in the public or private sector, this course including interactive exercises will have something to offer you. This course is designed for anyone involved in creating, understanding or responsible for IT procurement, contracting and licensing.