Project Management for Supply Chain Professionals
DESCRIPTION
Workshop Dates:
November 2 - 9:00AM - 12:30PM EST
November 3 - 9:00AM - 12:30PM EST
November 9 - 9:00AM - 12:30PM EST
November 10 - 9:00AM - 12:30PM EST
CPD: This Seminar is worth 10 CPD Points
Early Bird Registration until October 16, 2022
Members $850.50 + Registrant tax
Non-members $1120.50 + Registrant tax
Regular Registration:
Member: $945 + Registrant Tax
Non-Member: $1,245 + Registrant Tax
Corporate Price: 20% off for a team of 4 and customized pricing for a team of 5 or above. Contact Alisha Seguin at aseguin@supplychaincanada.com
Overview:
Supply chains have become ever more disrupted and organizational goals more flexible. As change accelerates for both the individuals and the organizations, they are a part of. Achieving organizational objective will require a different approach than a fixed set of resources executing upon the same activities year over year. Project management allows for agility in duration, resources, and execution. At its best it transcends the 'silo-ed' approach many organizations still use in solving problems and achieving objectives. If we leverage the best of the Project Management toolset objectives are met more quickly, challenges resolved more effectively, and more value created. This program will explore utilizing a project approach to generate incremental value and provide understanding of the fundamentals of project management.

Project success or failure has traditionally been based on and measured by performance against the triple constraint: on-scope, on-time, and on-budget. This framework has stood the test of time however often results in a failure to maximize value and sustainability. The breadth of stakeholder expectations and the increasing levels of in project change, negatively affect the realization of intended benefits and compromising client, customer or internal user satisfaction. In other words, since projects happen with and through people, leadership and soft skills – beyond the basics of project management – are needed to succeed.

This workshop begins with a section covering the fundamentals of project management, addressing the basic processes, knowledge areas, and criteria relevant to executing tasks on a project basis . It then progresses to cover a more comprehensive view of the factors driving project success and winning approaches to be successful. Typical project management frameworks, tools and templates are laid out with participants getting to practice execution live in a 'virtual break-out' setting. This includes understanding and working to the perspectives of different kinds of stakeholders (especially customers / clients / users), being (and staying) 'on-strategy', as well as working more effectively with the project team itself. It also takes highlights how project management is changing in the digital age and how project managers need to adapt to be successful in the years to come. The instructor will share insights and some practical tips from their own experience in leading small projects to large-scale, cross-functional transformation programs. There are a range of ideas and tools that you will be expected to apply to your organization to highlight key learning points and facilitate application within your own organization.

As a project leader, project team participant, sponsor or key stakeholder, attend this workshop to learn about project and program management approaches that exceed expectations and the related soft skills required to take your discipline to the next level!
Learning Objectives
Become familiar with the fundamentals of project management, including relevant processes, knowledge areas, terminology, tools, templates and frameworks
Acquire a comprehensive understanding of project success, key success factors and the stakeholder expectations management
Understand when an objective can best be achieved through project management rather than more generic operations management
Gain insight into the implications of project success factors in relation to effectiveness, benefits realization, project team health and customer satisfaction
Utilizing exercises and selected tools to develop skills geared to working with various kinds of stakeholders and achieving high levels of project success – beyond the triple constraint!
Instructor: Simon Brown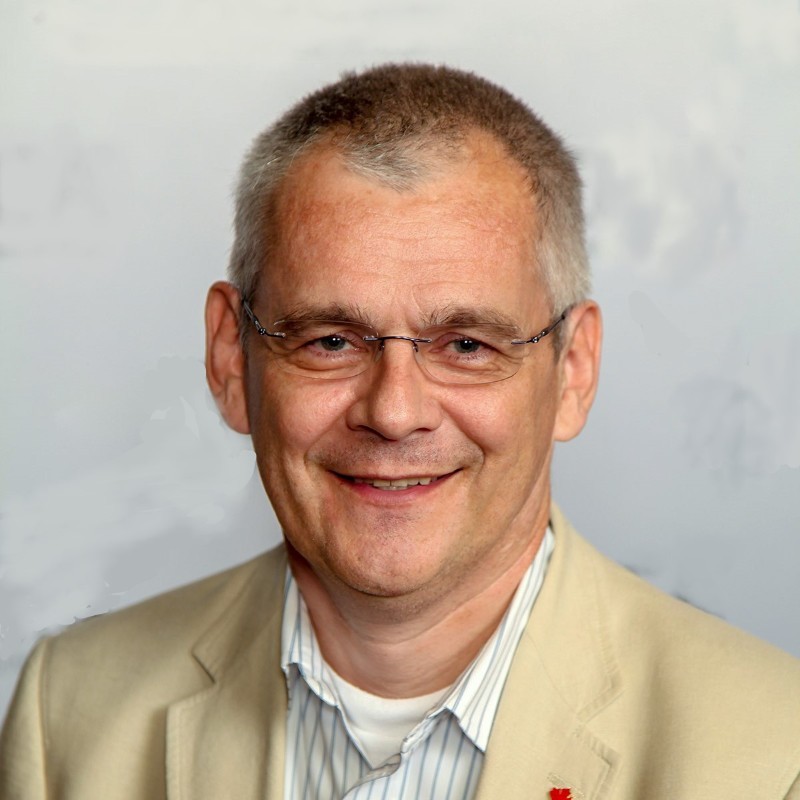 Simon has led transformation projects across operations and IT. He blends a deep understanding of Supply Chain operations and procurement process with his background as a leadership facilitator and negotiator. His practical approach to managing change by engaging the person in front of you has proven itself across industries and project areas.
Supply Chain Transformation:
Led multiple Procurement assessment and upskilling projects
Led three year SCM transformation creating and redefining entire supply chain from source of supply through to customers. Redefining all relationships and implementing new ERP and SCM systems.
Developed automated materials handling operation reducing invoice time from 30 days to real time whilst reskilling entire team
Retrained and refocused strategic change team to deliver cross business change programs
Training and Procurement:
Created Procurement training academy leveraging focused assessed modules
Led Change initiatives
Coached clients through application of procurement best practice
Created training needs assessment and plans
Expert in Stakeholder engagement
Created communication plans and strategies
Delivered change projects across UK, Canada and USA
A Graduate of Portsmouth University (UK) with an MBA in Business Administration, and multiple psychometric certifications and professional designations. He is passionate about maximizing the value each individual creates from their interactions.
Seminar Cancellation/Refund Policy: A full refund will be issued on cancellations received in writing at least 10 business days prior to the seminar/course start date. An administration fee of $150.00 is applicable if notification is received between three and nine days prior to start date. Thereafter no refund will be available. Substitutions and transfer of registrations is permissible when received in writing three business days before the seminar/course start date.
Upcoming sessions
Canadian Construction Procurement05.31.22
Contract Fundamentals and Negotiations06.16.22
Identifying and Managing Procurement Risks07.19.22
Information Technology Procurement and Related Contracting09.29.22
Capital Equipment Procurement and Contracting11.30.22
WHO SHOULD ATTEND?
This workshop has been designed for a range of learners: individuals who have been running smaller, less complex projects and are now ready to tackle larger ones; those interested in developing the leadership and soft skills of project management, to complement their understanding of the hard skills of project management; current or aspiring project or program managers; project sponsors or those representing the Department sponsoring the project; those who are decision-makers on a Steering Committee; clients or users of project management services; PMO staff; project team participants and subject matter experts (e.g. supply chain, logistics or procurement specialists, business analysts, HR staff, IT personnel, financial analysts, etc.); or, other project stakeholders. It is applicable to a variety of industry sectors as well as a broad range of organizations.