Info Session: Supply Chain Canada Membership and Benefits
11/03/22
Online - Zoom Videoconference
12:00 PM EDT
11/02/22
REGISTER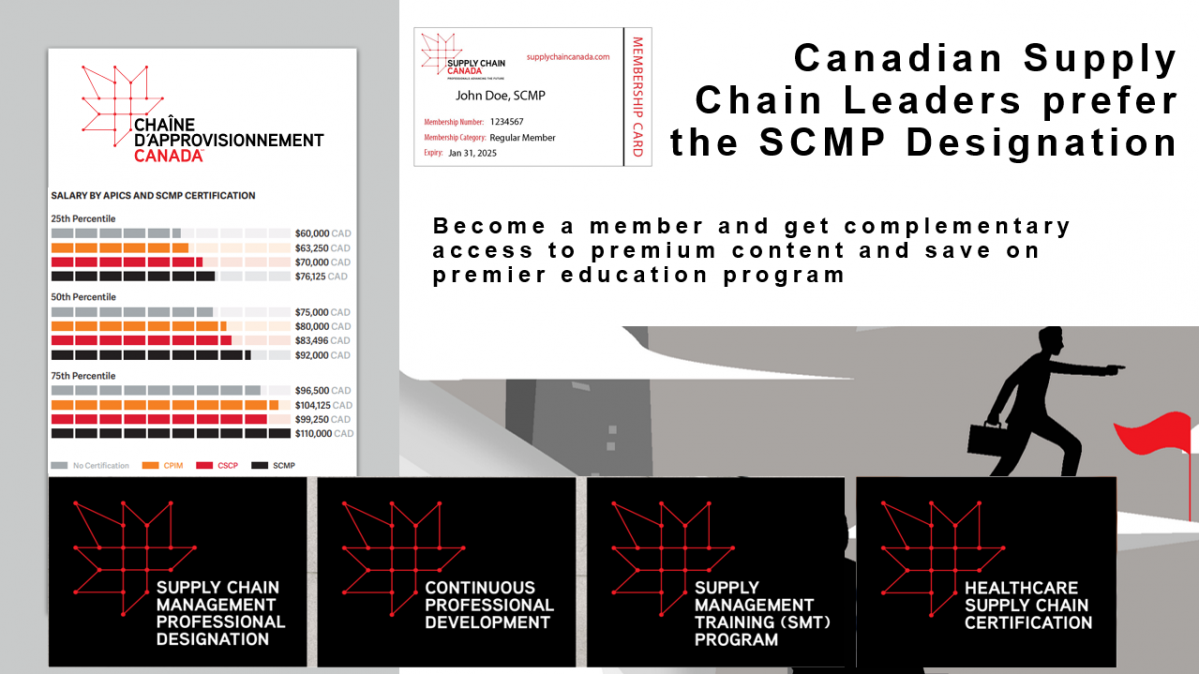 DESCRIPTION
Join us on ZOOM for an information session about the memberships that we offer and the benefits that they will give you.
If you are planning to become an SCMP, or take one of our education program, including the SMT, the Healthcare Supply management certificate, or take advantage of one of our professional development opportunities, this information session will provide some further information on the options.
In this session, you will get an overview of the SCMP™ Designation Program and learn about how the Recognition of Prior Learning (RPL) program.
Supply Chain Canada's RPL acknowledges the prior learning that you have achieved through work, training, and/or academic experiences (including military service and other professional designations), and provides advanced standing into the SCMP™ Designation Program. RPL applicants may receive up to a 100% coursework exemption determined by their prior learning assessment.
Accreditation agreements with academic partners, the Canadian Armed Forces, professional associations, employers, or training organizations may allow for a block of exemptions and, on the other hand, candidates are required to provide less documentation to support their exemptions.
JOINING INFO FOR ZOOM WILL BE PROVIDED FOLLOWING YOUR REGISTRATION.